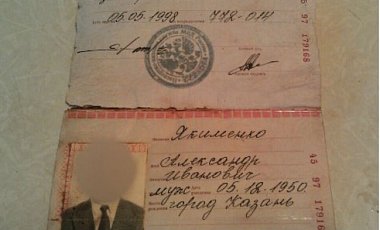 Liga.net, July 10
The headquarters of the resident agents was acting under the guidance of Russian special services and consisted of up to 50 people.
The the Security Service of Ukraine (SBU) stated in an official report that a network of pro-Russian resident agents, whose aim was to seize power in the region and to create a so-called "Odesa People's Republic," was liquidated in Odesa.
"The Russian special services set up and thoroughly covered up this resident agents' network. They were planning to seize power and create a so-called puppet "Odesa People's Republic," states the report.
These headquarters numbered up to 50 people, each one of them playing their own part in the planned coup. "The plan for a forceful seizure of power was ready and the militants were waiting for a signal from Russia," the SBU remarks.
On the July 9, this subversive network's organizer, Russian citizen Alexandr Yakimenko, and his Ukrainian co-organizer Yuriy Trofymov, were arrested in Odesa by SBU employees.
"The criminal organizers were planning on using seven militant groups to sabotage the critical infrastructure of Odesa Oblast. They were preparing terrorist acts against government body officials and foreign citizens. The goal of these provocateurs was to egg on artificial conflicts between oblast's residents," the SBU reports.
During the search of the detainees Russian-printed manuals on reconnaissance training, detailed topographical maps, marked with the positions of military dislocations and the locations of strategic objects within the oblast, as well as data on the security system of the oblast and its leaders were confiscated.
The SBU employees have also confiscated a list with the names of militants that are to be found amongst the citizens of the oblast together with their pseudonyms and details of their subversive tasks. Documents stating the budget and the financial receipts of the subversives have also been found, indicating that the network is being financed from Russia.
An arsenal of weapons, consisting of combat and non-lethal pistols and cartridges, was also confiscated. The interrogation is still in progress, and the SBU is indentfying and arresting the accomplices of the subversives.
As reported earlier, at the beginning of June, a "Lysychansk People's Republic" had been formed in Luhansk Oblast as a result of a conflict between terrorist groups. However, there has been no further information on the following grouping.
Source:liga.net 
Translated by Dasha Darchuk, edited by Alya Shandra
Tags: Donbas, Donbas war (2014-present), Odesa, Russia