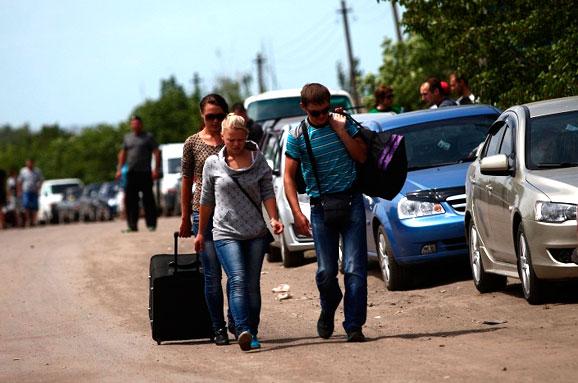 The Prime Minister of Ukraine Arseniy Yatsenyuk is urging Donbas residents who had left to return to their liberated cities. He made his appeal during a Cabinet meeting Wednesday, July 9, reports RBC-Ukraine.
"I want to appeal to the inhabitants of those territories that have been liberated by the Ukrainian military. We need to rebuild Ukraine and your home towns together. Go back to your cities. The central government is helping all those who need help despite difficulties in the country. The government is finding resources to help the Donbas," Yatsenyuk said.
Yatsenyuk announced that the amount necessary to restore the infrastructure of the Donetsk and Luhansk oblasts would amount to UAH 8.1 billion.
"The initial estimate for the total amount needed to restore the infrastructure in Donetsk and Luhansk is UAH 8.1 billion," he said. "Now we will have to think where to get this money," he added.
Yatsenyuk noted that Ukraine will appeal to donors to help find these funds. He is convinced that the optimization of economic relations with the EU also will promote the inflow of capital that will serve as the basis for restoring the infrastructure and economy in the Donetsk and Luhansk oblasts.
However, the prime minister expressed dissatisfaction with the current level of economic cooperation with the EU. "Statistics are much too low regarding the number of Ukrainian companies selling on the European market," he said.
Translation: Anna Mostovych
Sources: RBC-UA, RBC-UA
Tags: Donbas war (2014-present), News, Yatsenyuk