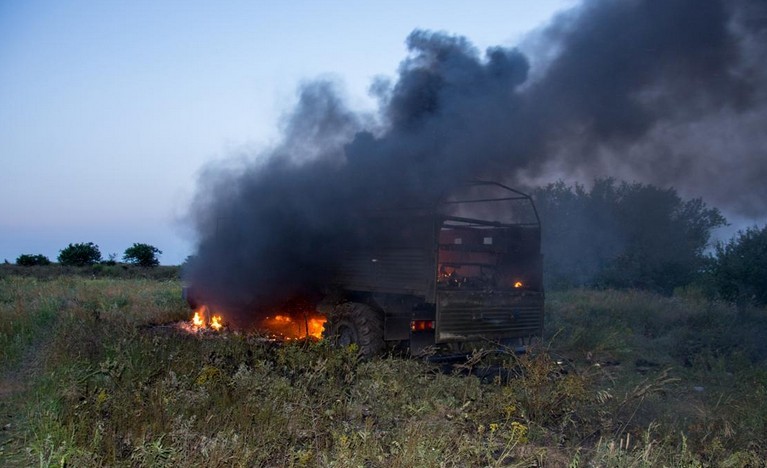 Anti-terrorists operation (ATO) forces in the Donbas have renewed their strikes of terrorists positions, LigaBusinessInform reported referring to a source in the ATO.
"Artillery and aviation is working. Strikes are made on the previously identified terrorists positions,"  said the source.
The president of Ukraine Petro Poroshenko decided to continue the operation against the terrorists in the Donbas.  The decision was made because of the refusal of terrorists to lay down their arms and end the violence.  The terrorists violated unilateral ceasefire set by Ukrainian troops more than a hundred times.  As a result of these actions terrorists killed more than two dozen Ukrainian soldiers.
Translated by Vitalii Usenko and Dmytro Usenko;  edited by Myron Spolsky