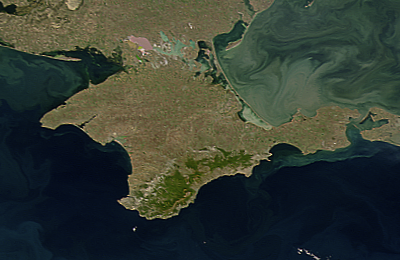 Member of the UDAR fraction in the Parliament Sergiy Kunitsyn, former representative of the President of Ukraine in Crimea, expressed his opinion regarding the citizens of Crimea which probably already understood that the accession to Russia had been a mistake.
In an interview Kunitsyn stated that the situation is so difficult in Crimea now because there is no such isolated territory in the world which would develop without investments. "It doesn't matter what kind of pearl Crimea could be, it is depressive region, over 50% of its budget was not enough for maintenance," emphasised the MP. And he reminded that the entire responsibility for Crimea lies on the shoulders of the Russian government.
"The tourism season has been disrupted, as out of 6 million of all holidaymakers, 4,5 million would always come from Ukrainian cities and towns, which no longer go there. "
There are tour vouchers for sanatoria available, but organised tourists constituted only 10% of the overall amount. The citizens of Crimea made money on the holiday making "savages."
"Today, when you rent out your living space, you have to pay 30 roubles per square metre. Even when there is nobody living there, you still have to pay," noted Sergiy Kunitsyn.
According to him, the monetary reserves are running out in Crimea because they spent the Ukrainian hryvnia they had stocked up just in case was spent to buying food. "The salaries only became higher for budget workers, and 2/3 of the population of the island still have the 5000-6000 UAH, only in roubles. The prices have grown, as there are no produce supplies from Ukraine, and it is not worth importing through Kuban via ferry. They have to stop this illusion," concluded Kunitsyn.
Source: UkrNews24
Translated by Mariya Shcherbinina
Tags: Crimea, International