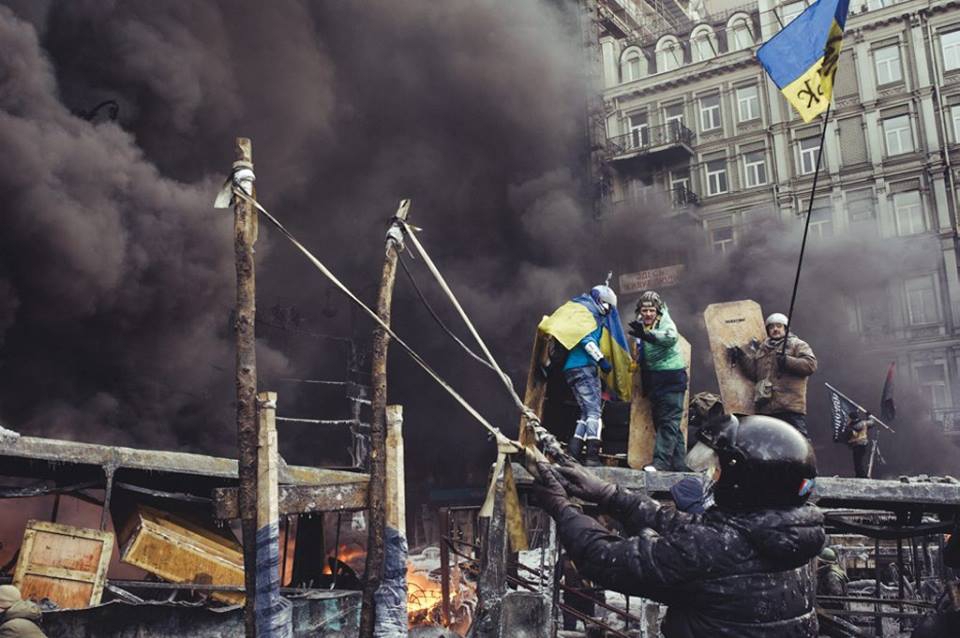 Ukrainian photographer Maxim Dondyuk was named this year's winner of the prestigious Rémi Ochlik Prize.  The award was announced in France on June 25, 2014.
Established two years ago, the award is named after French photographer Rémi Ochlik, who died in 2012 while photographing the Syrian civil war. The first winner of the prize was Sebastián Liste, a 27-year old photographer from Getty Images.  He earned the prize for his photographs from poor areas of Brazil.  Sara Lewkowicz was last year's laureate for her photographs of domestic violence.  All of the photographers are young.
The 31-year old Dondyuk worked on the Maidan during the winter photographing for several publications.  He later photographed events in Crimea and the Donbas region. 
Translated by: Daniel Centore.  Edited by:  Myron Spolsky
Source: gazeta.ua
Pictures from facebook.com/dondyuk
Tags: EuroMaidan