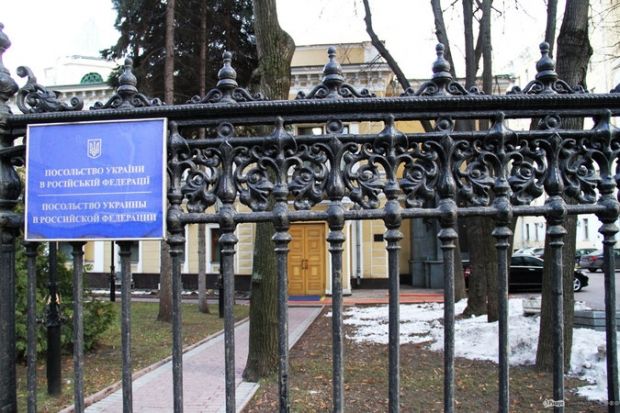 An unauthorized rally was held at the Embassy of Ukraine in Moscow in response to the picket at the Russian Embassy in Kyiv.
According to the UNIAN correspondent in Russia, about 100 young people in their twenties gathered near the Ukrainian diplomatic missions in Moscow. Protesters refused to name the organization they represented.
"We are students representing Russian youth," said one of the protesters. Participants are chanting "Hands off the Russian Embassy", "We won't abandon our people," "Release Russian journalists," "Do not forget, do not forgive," "Maidan will not pass."
Participants are holding the Russian tricolor and placards with slogans "Stop Russian bloodshed." Meanwhile, in fact no action is taken against the embassy.
Source: http://www.unian.ua/politics/928758-bilya-posolstva-ukrajini-v-moskvi-prohodit-nesanktsionovaniy-miting.html
Translated by Nata Vashka