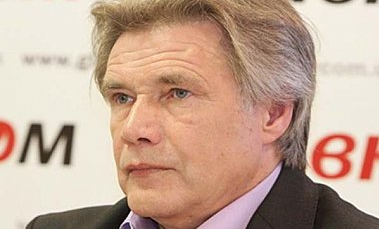 As confirmed by the Razumkov Centre's Mykola Sungurovskiy, the previously quoted information on the mass recruitment of Ukrainian Security Service (SBU) officers by Russia corresponds to reality.
About 30 percent of the personnel of the Security Service of Ukraine were agents of the Russian Security Service (FSB) and Russian Military Intelligence Agency (GRU), said Mykola Sungurovskiy, the director of military programs at the Ukrainian Centre for Economic and Political Studies, named after Oleksandr Razumkov. He made this statement during an espreso.tv broadcast. 
Targeted sabotage to destroy the Ukrainian SBU was conducted for four or even more years, said the recognized expert. This was said many times to all interested parties.
"It [the sabotage] involved recruitment, intimidation, blackmail. The work was done professionally. According to my information, 30% of the SBU were agents of the Russian FSB and GRU. With regards to other law enforcement agencies I have no data," said Sungurovskiy.
General Oleksandr Skipalskiy, ex-deputy head of the SBU, had previously said that the Ukrainian Security Service is full of Russian agents.  Skipalskiy revealed in June 2010 that the Ukrainian SBU and Russian FSB had signed a protocol on cooperation. This protocol allowed Russian special services to conduct intelligence and subversion activities, using their legal status in Ukraine, to penetrate into the activities of other state services and to organize public events. Since that time, the FSB has tried to do everything possible to ensure that Ukraine would not conduct its own security policy and would act solely in the interests of Russia.
According to Valentyn Nalyvaichenko, the current Chief of the SBU, more than 30 Russian FSB officers attended one of the SBU training grounds in December 2013 to January 2014. Oleksandr Yakymenko, the previous Chief of  SBU [during President Yanukovych's  time] came in person to speak to these FSB officers. Nalyvaichenko alleged that Russian security services may have been involved in the suppression of the Maidan.
Compiled and translated by  Vitalii Usenko, MD, MBA, expert of the Center of Military-Political Studies in the sphere of psychology of communications, and by Dmytro Usenko, student at Rotman School of Management, University of Toronto
Edited by Olena Wawryshyn
Sources:
30% личного состава СБУ были агентами ФСБ и ГРУ – эксперт – Liga.Net – April 23, 2014
Генерал СБУ: ФСБ может превратить Украину в колонию – Censor.Net – June 11, 2010
Tags: GRU (Russian Military Main Intelligence Directorate), News, SBU