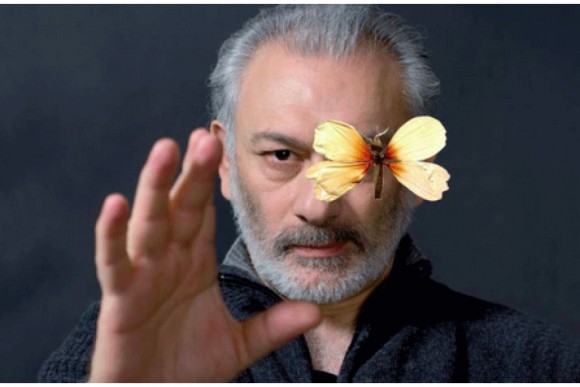 By Olha Moskalenko, 3/20/20
The co-director of the film Paradjanov, Olena Fetisova, has refused the State Award of the Republic of Armenia because of the country's political position.
As reported by news source Komentari, March 20,  Olena Fetisova, the writer, producer and co-director of the film Paradjanov, will not attend the ceremony of the State Award of the Republic of Armenia for the feature film about the film director Sergey Paradjanov. The filmmaker asks that the cash portion of her award be used for the needs of Armenian orphans.
According to Fetisova, the reason for her boycott is the recognition by Armenia of the so-called "referendum" in Crimea.
"Due to the fact that you supported the referendum in Crimea, calling it 'another example of people's right to free self-determination,' but which I, as a citizen of Ukraine, believe is a violation of international law and European values, and which threatens the peace and security of the citizens of Ukraine and all mankind, I officially declare that it would be impossible for me to participate in the ceremony awarding the prize to the creators of the film in Yerevan on March 21. I ask that my portion of the financial award be used for the needs of Armenian orphans," Fetisova wrote in an open letter to the President of Armenia Serzh Sargsyan.
"I am sure Sergey Paradjanov would have done the same," she concluded.
As reported by Komentari, the film Paradjanov is currently the largest international co-production with the participation of Ukraine. In addition to Ukraine, France, Armenia and Georgia also participated in the film, which had a budget of  1,980,000 EU. Half of this amount was provided by the State Film Agency of Ukraine. Furthermore, it is the first Ukrainian domestic film supported by Europe's largest culture broadcasting company ARTE FRANCE CINEMA.
The world premiere of  Paradjanov took place at the Karlovy Vary International Film Festival, one of the most prestigious international film festivals in Karlovy Vary, Czech Republic, in June 2013, where Paradjanov represented Ukraine in the "East of the West" international program. In the Odesa International Film Festival the same year, the film won the "Golden Duke" prize for the best Ukrainian feature film.
Source:  http://ua.comments.ua/life/225259-tvortsi-filmu-paradzhanov-boykotuyut.html
Translated by Anna Mostovych