Hrushevskiy Str and the barricades on Institutska Str are being attacked by Berkut. They have passed the barricades. On 16:08 Kyiv time they broke throught the gates and are entering inside.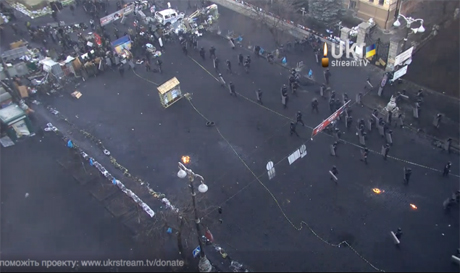 Berkut has reached the European Square.
Besides that, Berkut has broken through the barricades near Khreschatyk Metro station and has started shooting, as MP Lesya Orobets writes, referring to informations from the journalist Dmytro Krykun.
On 16:23 Berkut was standing near the barricade on Khreschatyk. 

All the women are being advised to leave Maidan. 
Source: pravda.com.ua
Tags: Berkut SWAT police, EuroMaidan, News, Protests