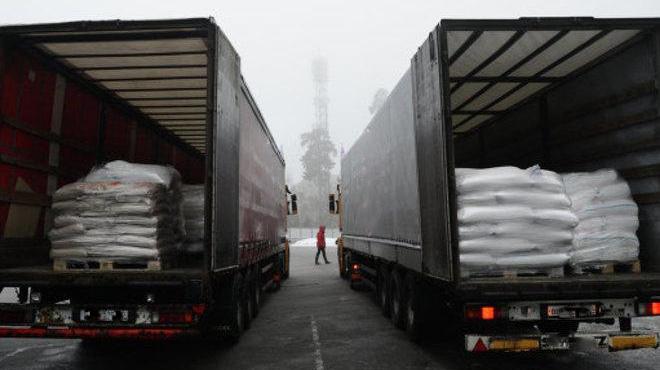 Numerous items from Russian "humanitarian convoys" are being sold in markets in Donetsk, Volodymyr Polovyi, deputy spokesman for Ukraine's National Security Council, stated at a briefing, January 4, reports RBC-Ukraine.
"We are expecting the arrival of the eleventh so-called "humanitarian convoy" from the Russian Federation. At the same time, according to current information, it has been determined that items from the "humanitarian aid" that supposedly had arrived earlier from the Russian Federation are being sold," Polovyi said.
According to Polovyi, this indicates that the non-military cargo that arrives in the Donbas from the Russian Federation is "a means of personal enrichment for the terrorist leaders."
As reported earlier, the eleventh "humanitarian convoy" from Russia to the Donbas has left Noginsk in the Moscow Oblast. The convoy is expected to arrive in the east of Ukraine on January 8.
Tags: Donbas war (2014-present), humanitarian aid to Ukraine, militants, News