Ukrainian President Volodymyr Zelenskyy met with US Defense Secretary Lloyd Austin in Kyiv on 20 November, thanking the US for its steadfast military support and emphasizing the need for sustained arms provisions ahead of winter, as per the Presidential Office report.
"I was honored to meet with President Zelenskyy in Kyiv today to reaffirm the United States' steadfast support for Ukraine. We, along with our allies and partners, will continue to support Ukraine's urgent battlefield needs and long-term defense requirements," Austin said on X.
General Christopher Cavoli, Commander of US European Command, also visited Kyiv as a member of the US delegation.
Zelenskyy expressed gratitude to US President Joe Biden, his administration, Congress, and the American people for the "strong, unwavering support of Ukraine, especially military support, which is very important given the full-scale Russian aggression."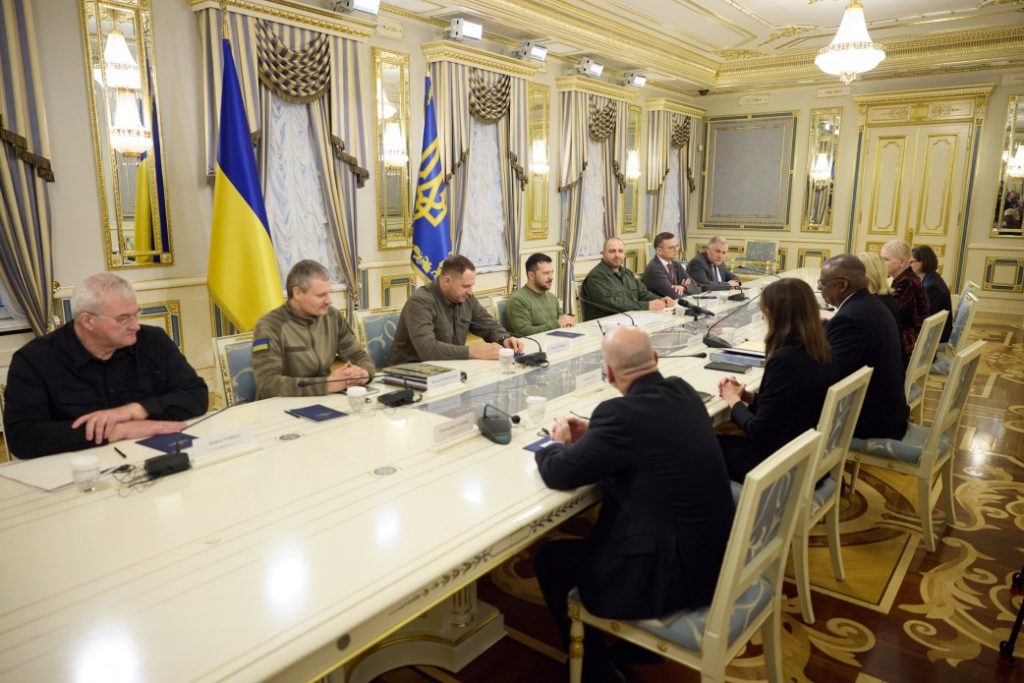 He highlighted the US leadership in rallying international defense aid for Ukraine. "We are extremely grateful to President Joseph Biden. It is very important to us that the United States is with us. We rely on your support and are proud that you are with us," Zelenskyy stressed.
In his address following the meeting, Zelenskyy announced that the United States will provide a new military aid package for Ukraine.
"There is a new defense package for our country from the United States. I am grateful for it. In particular, there will be more artillery – shells that are needed right now," Zelenskyy said.
With the Ramstein format meeting looming, Zelenskyy noted the significance of discussions on reinforcing Ukraine's battlefield capabilities. He provided Austin with an update on the military situation, strategic objectives, and the primary needs of the Ukrainian Army.
Zelenskyy meets with Fox Corporation CEO, awards wounded journalist
Zelenskyy emphasized the urgency of continuing uninterrupted allied supplies of all required weaponry and ammunition. He particularly highlighted boosting Ukraine's readiness for winter.
The leaders also discussed safeguarding Black Sea shipping and sustaining alternative grain export corridors. "It is very important that we have made progress in gaining control over the Black Sea, as well as ensuring the operation of an alternative humanitarian route. This allows Ukraine to remain the guarantor of global food security," Zelenskyy said.
Read also: