At 14:09, the local Kherson Telegram channel reported shelling in Kherson, adding that locals said the city center and riverside areas were under fire, and there were fatalities as an evacuation site came under fire. Emergency services and volunteers have been evacuating Khersoners from their flooded homes after Russian forces destroyed the Kakhovka Reservoir Dam, causing massive flooding of settlements downstream of the Dnipro River.
Journalist Stas Yurchenko of Graty, who came under fire in Kherson, posted images from the area of Kherson's Korabel Square: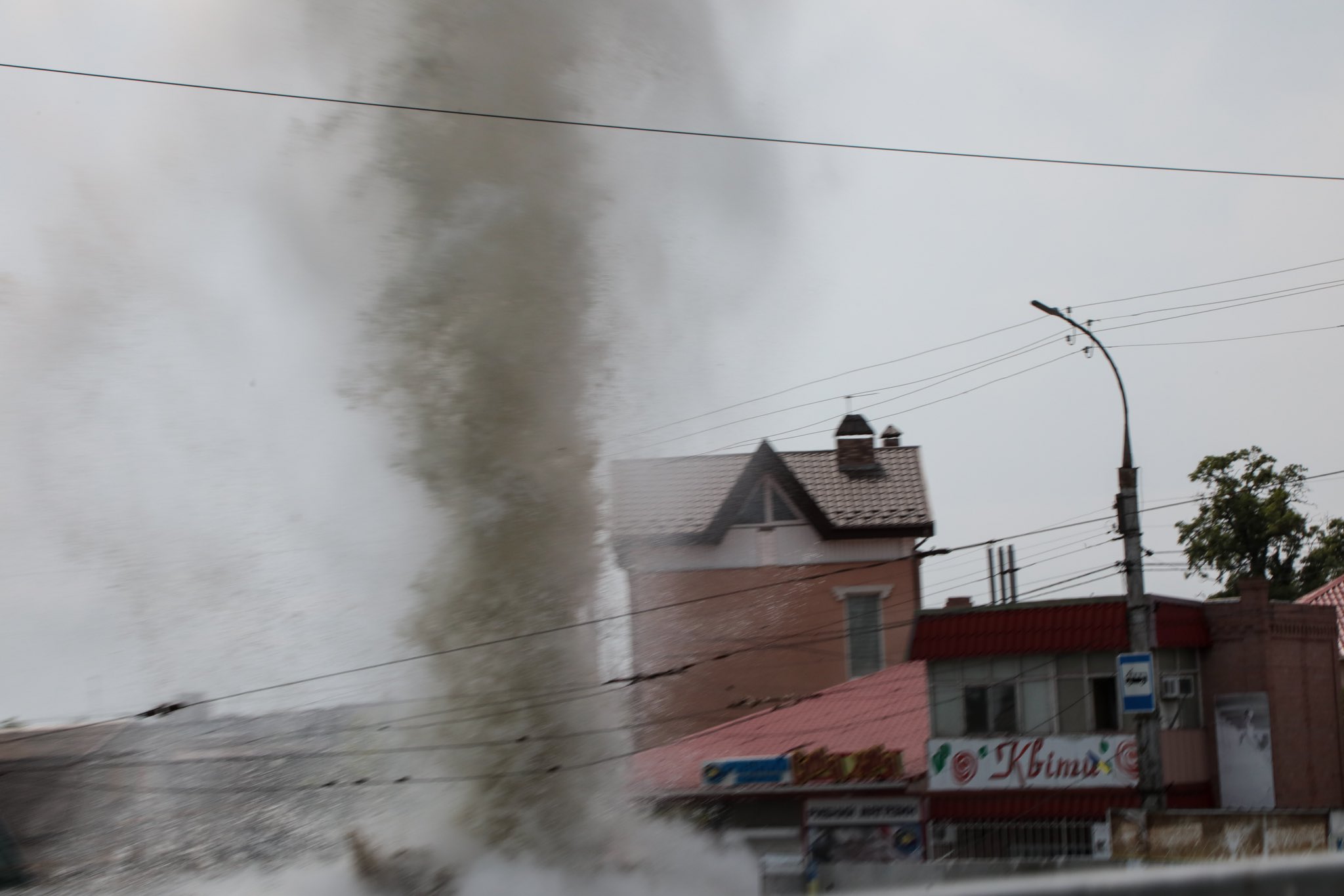 He also added that Russians used tube and rocket artillery to attack the city:
"Russians continue shelling the spot where civilians were evacuated in Kherson. Judging by the sounds, it is barrel artillery. Grads [multiple rocket launchers] were also heard." https://t.co/3rMrkjY1bC

— Euromaidan Press (@EuromaidanPress) June 8, 2023

Mayor of occupied Oleshky Yevhen Ryshchuk, reported at 14:31 that Russians shelled school #2 allegedly in Oleshky, used as a shelter for evacuees (edited, previously the school was mentioned as one in Lherson City, – Ed.).
Russian shelling of Kherson during ongoing evacuation efforts

📹via @Liveuamap pic.twitter.com/EMTQjkX6Gx

— Euromaidan Press (@EuromaidanPress) June 8, 2023
Earlier, it was known that President Zelenskyy was on a visit in flood-hit Kherson:
President Zelenskyy visiting Kherson amid flooding caused by Russia's destruction of Kakhovka dam

📹https://t.co/MUCmNJWCmK pic.twitter.com/fftAorZDmP

— Euromaidan Press (@EuromaidanPress) June 8, 2023
Update:
A civilian woman, a police officer, and a rescuer are among the wounded in Kherson, and they are being provided with the necessary assistance, the Interior Ministry said.
Update: Kherson Oblast Head Oleksandr Prokudin reported that currently it is known that nine were injured in the Russian artillery attack on Kherson.
"Among the wounded are two employees of the State Emergency Service, a policeman, a doctor, and a volunteer from Germany," he added.
Read also: