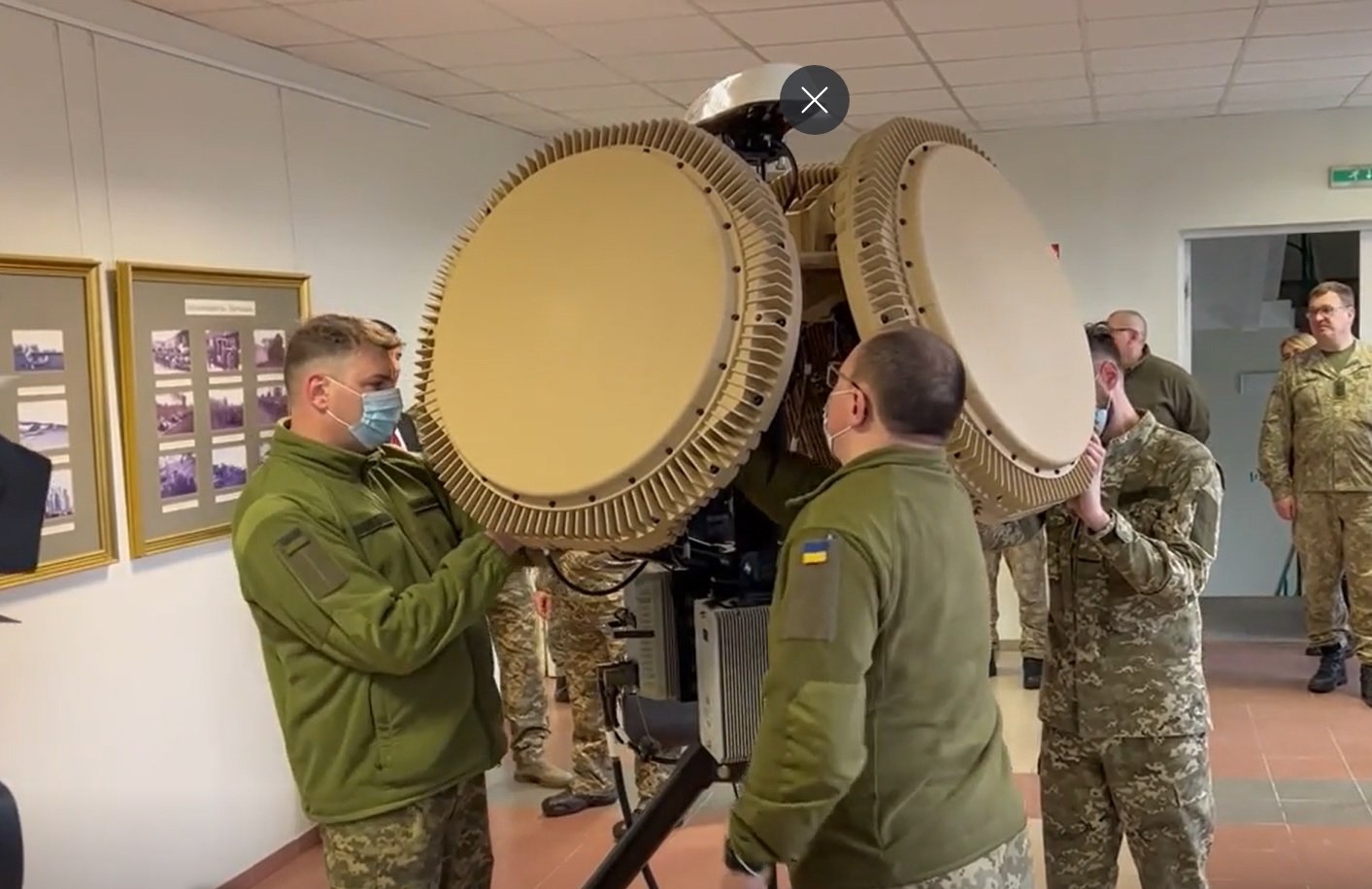 One of the delivered radars. Photo by Lithuanian outlet DELFI. 
On 4 May 2023, the first three radars ordered from donations of Lithuanian residents in February were delivered to Ukraine.
In total, as the "Blue/Yellow" organization reported 16 radars were ordered for 14 million euros crowdfunded by Lithuanians during the project Radarom.

"The first three radars have been delivered to Ukraine and are deployed in their operational sectors. Other radars are being prepared for shipment, documents are being prepared," the organization wrote on Facebook. "Due to the extremely sensitive situation with air defense in Ukraine, we cannot yet reveal more information. The information will be clarified," Blue/Yellow noted.