Production At Pernod-Ricard SA's Jameson Irish Whiskey Plant...Bottles of Jameson whiskey, produced by Irish Distillers Ltd., are seen as they pass along the production line at the Pernod-Ricard SA bottling plant in Dublin, Ireland, on Monday, Jan. 23, 2012. Pernod-Ricard SA sold $2.5 billion of debt, its second sale in three months, as the maker of Chivas Regal whisky takes advantage of the investment-grade ratings gained last year from the two biggest credit graders. Photograph: Aidan Crawley/Bloomberg...I 
Ukraine's Ambassador to Ireland, Larysa Gerasko, has called for a boycott of Jameson whiskey due to the company's decision to continue trading in Russia, RTE reports. Gerasko accuses Jameson of funding Russian aggression in Ukraine through its business dealings. Jameson, owned by French company Pernod Ricard, resumed sales in Russia last year.
The company claims it resumed trade to protect its local teams and their families, as well as to avoid 'intentional bankruptcy,' which is a criminal offense in Russia. "This also meant reducing the quantities being sold to avoid 'intentional bankruptcy' which is a criminal offence in Russia and represents a significant risk for our employees" the company said in a statement posted on its website. "In doing everything we can to manage the situation, the reality of exiting Russia is both complex and extremely challenging," it added.
However, Gerasko does not accept the company's justification and argues that the protection of a few employees is insignificant compared to the lives of Ukrainians lost due to Russian aggression. She suggests relocating Jameson employees to safer countries and calls on all companies to cease trading with the aggressor state. Gerasko also points out that when Swedish farmers stopped providing grain to Pernod Ricard for Absolut vodka production, the company halted its Russian trade.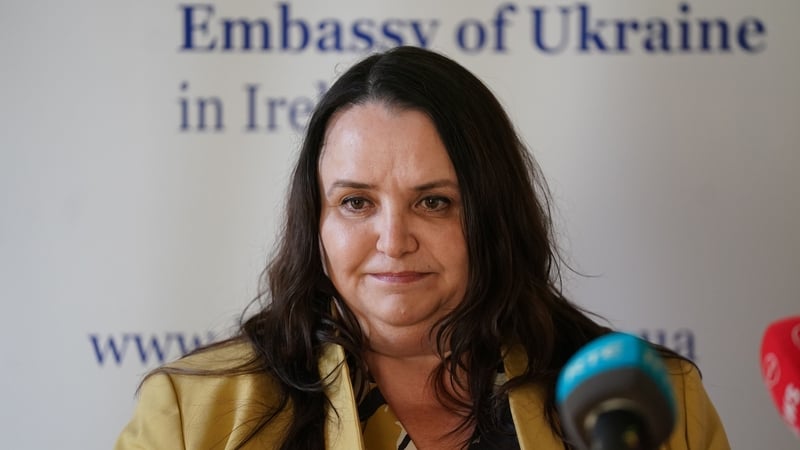 Gerasko attempted to contact Jameson several weeks ago but received no response, expressing her disappointment and concern that trading with Russia finances the nation's war efforts. She urges Jameson to cease trade and exports to Russia. Pernod Ricard says it is working to find the best solution, prioritizing the welfare and safety of its team while considering local legal constraints. The company claims it did not receive an invitation to meet with the Ukrainian Ambassador to Ireland and plans to clarify its operations in Russia in the coming weeks.
Tags: Russian economy, trade