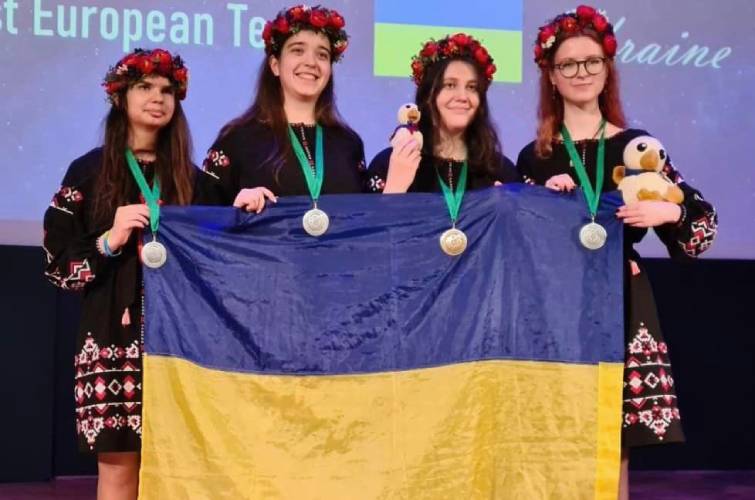 The Ukrainian national team for mathematics has emerged as the winner of the European Girls' Mathematical Olympiad held in Slovenia this year, according to the Olympiad's official website.
A total of 213 participants and 151 teams from various European countries took part in the competition. Among them, the Ukrainian girls' team earned the title of the best European team in the Olympiad.
The team's victory was attributed to the excellent performance of its four participants, whose individual scores were summed up to secure the win for the Ukrainian team. Polina Henyk, Iryna Romaniuk, Yevheniya Frankevych, and Maryna Spektrova contributed equally to the team's overall success. They secured 38, 37, 37, and 36 points, respectively, earning the team one gold and three silver medals.
"The victory of our girls' team in mathematics is our children's contribution to our great victory, which we all believe in and strive for step by step, thanks to our brave Armed Forces of Ukraine," the mother of one of the participants, Liudmyla Frankevych, proudly shared the results on social media.
In a comment to "Ukrainska Pravda. Zhyttia," Liudmyla Frankevych noted that the main prize of the Olympiad was recognition.