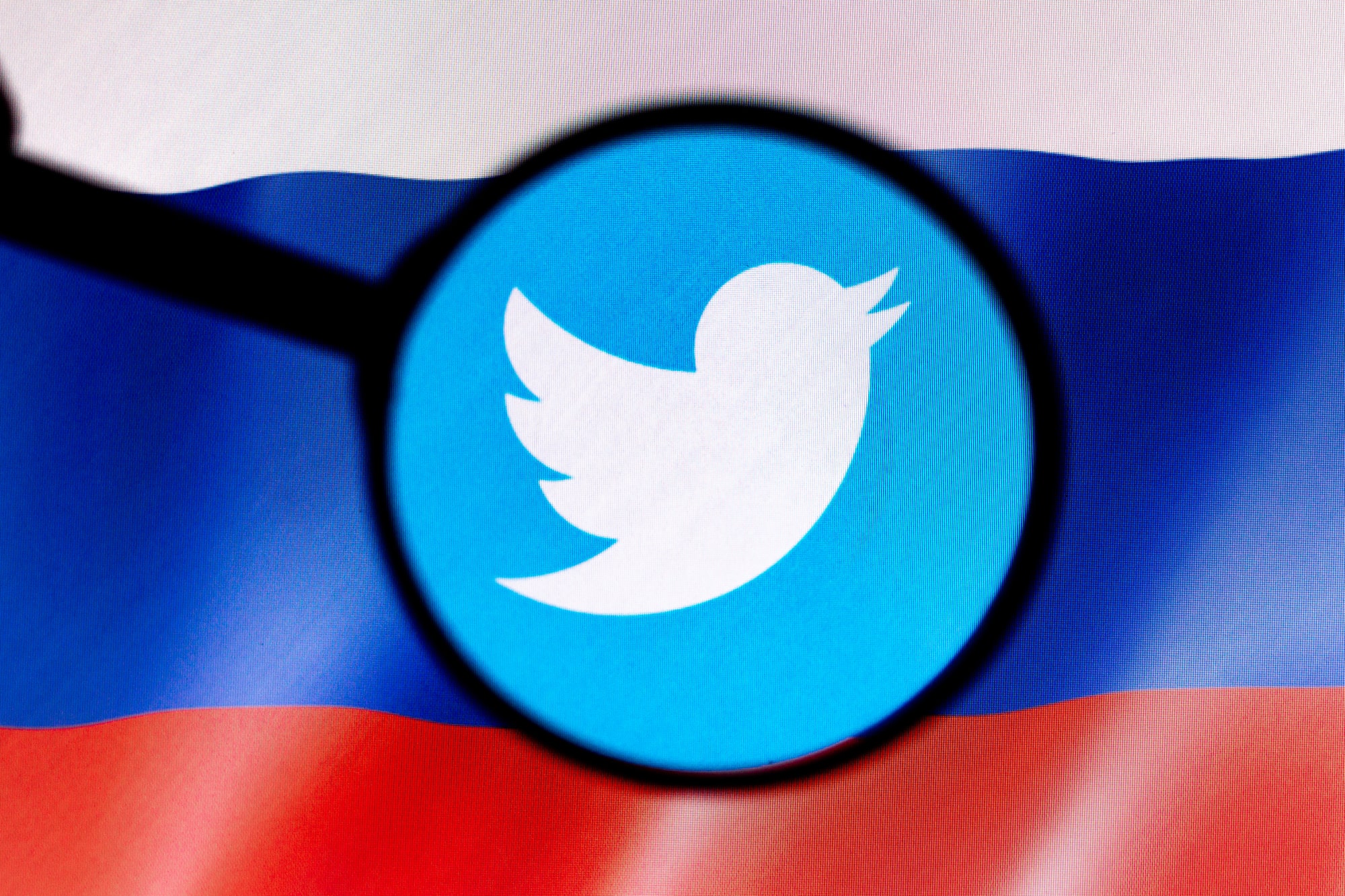 Photo credit: rafapress, Deposit Photos. 
Twitter removed the limits related to the reach of Russian state media organizations and lifted restrictions on Kremlin-linked tweets, according to the Telegraph.
Tests from multiple accounts confirmed that Twitter's search results, timeline, and recommendation tools are showing users such as Vladimir Putin's presidential account, Russia's Ministry of Foreign Affairs, and the Embassy of Russia in the UK, all of which had restrictions placed on them when Russia started its full-scale invasion of Ukraine a year ago.
In April 2022, Twitter announced it would "not amplify or recommend government accounts belonging to states that limit access to free information and are engaged in armed interstate conflict," the Telegraph reported. Twitter's limitations applied to Russian government accounts and state-owned media to prevent the spreading of disinformation and block hate speech. Kremlin-linked accounts were not recommended in searches, timeline, and other parts of Twitter's service.
However, tests by The Telegraph last week showed that Russian government accounts started to be featured at the top of certain search results and show up in suggestions of other accounts to follow.
Russian government tweets now appear in Twitter's algorithmically-driven "For You" feed for a newly created Twitter account, even when such an account did not follow them. A former Twitter executive confirmed this policy change marked a reversal from last year's measures.
"It would be exceedingly unlikely that this change would have happened accidentally or without the knowledge and direction of the company's staff," an unnamed ex-Twitter executive told the Telegraph.
Social media is an important part of Russia's propaganda and misinformation, the Telegraph stated. Russia's UK embassy account has been condemned for claiming that Ukrainian forces are firing on their own citizens and saying that Ukrainian soldiers "deserve death by hanging," according to the Telegraph.
American tech billionaire Elon Musk acquired Twitter in October 2022 for $44 billion and has reversed many of Twitter's moderation efforts, saying he wants to promote free speech.
Related:
Tags: Elon Musk, Russia, Russian disinformation, Russian invasion of Ukraine, Russian propaganda, Twitter