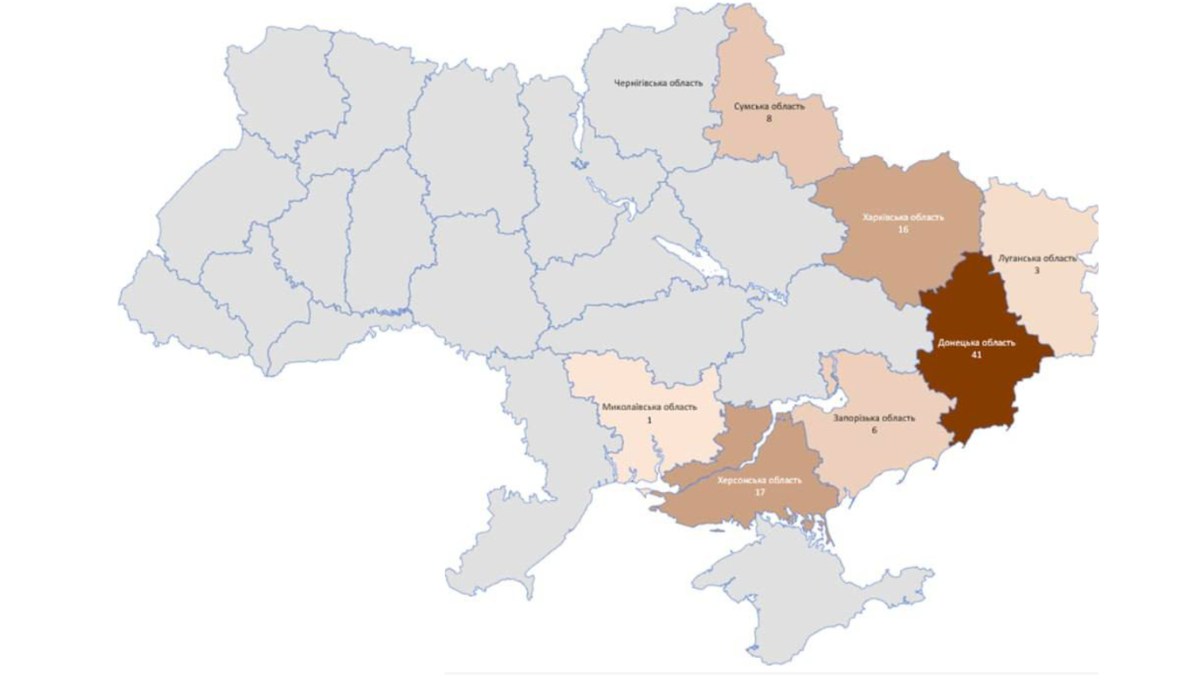 Ukraine's oblasts that suffered from Russian shelling on 2 April 
Russian military shelled 92 settlements in seven oblasts of Ukraine over the past day, April 2, resulting in 12 deaths and 32 injuries, according to the Military Media Center's Telegram account citing the Situational Center of the Ministry of Defense.
This is several times more casualties in a day than usual.
The shelling was carried out using various types of weapons, including mortars, tanks, artillery, rockets, unmanned aerial vehicles, and tactical aviation. The attacks have confirmed damage to 74 infrastructure facilities.
Tags: casualties, Russian shelling, Ukraine civilians, Ukraine's civilian casualties