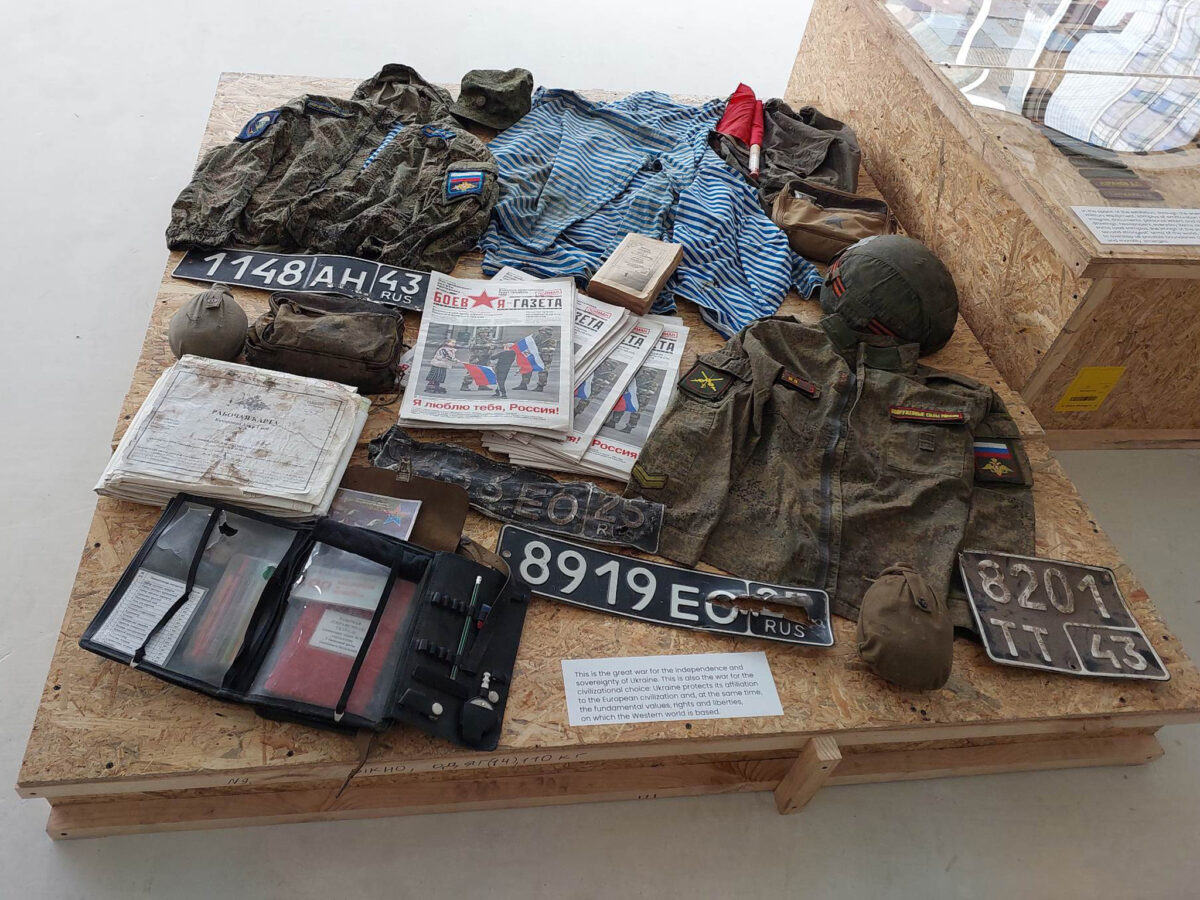 "Ukraine. Crucifixion. Tribunal" exhibition in New York. Image by the National Museum of the History of Ukraine in the Second World War/Army Inform. 
On 31 March, an international exhibition "Ukraine. Crucifixion. Tribunal" opened at 866 United Nations Plaza, 100 meters from the UN headquarters in New York.
The exposition is dedicated to the invasion of Ukraine and the establishment of a Special International Tribunal, which will prosecute Russia for its crime of aggression.
The exposition took place on the eve of the United Nations' vote on the resolution to create the tribunal.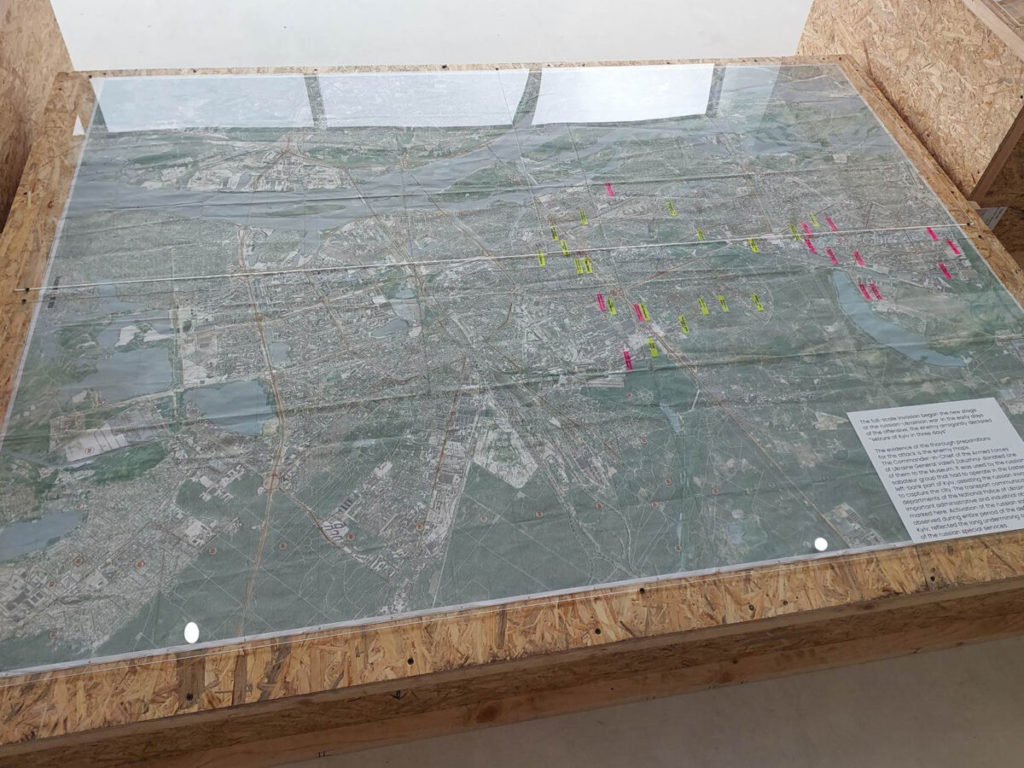 The exhibition spread across 2,000 square meters of the Plaza, was organized by the National Museum of the History of Ukraine and the Presidential Office. It showcases more than 1,000 exhibits collected during expeditions to the de-occupied territories, providing evidence of Russian war crimes.
"Ukraine did not start this war. It is an unprovoked and brutal aggression aimed at nothing but the elimination of our people and enrichment at the expense of our country. The scale of Russian crimes on Ukrainian soil leaves no doubt – it has been the deliberate plan of the Russian leadership. Those have been the terms of their invasion. All the terror, all the killings, all the torture, all the looting," Ukrainian President Volodymyr Zelenskyy stated during his speech at the exhibition's opening.