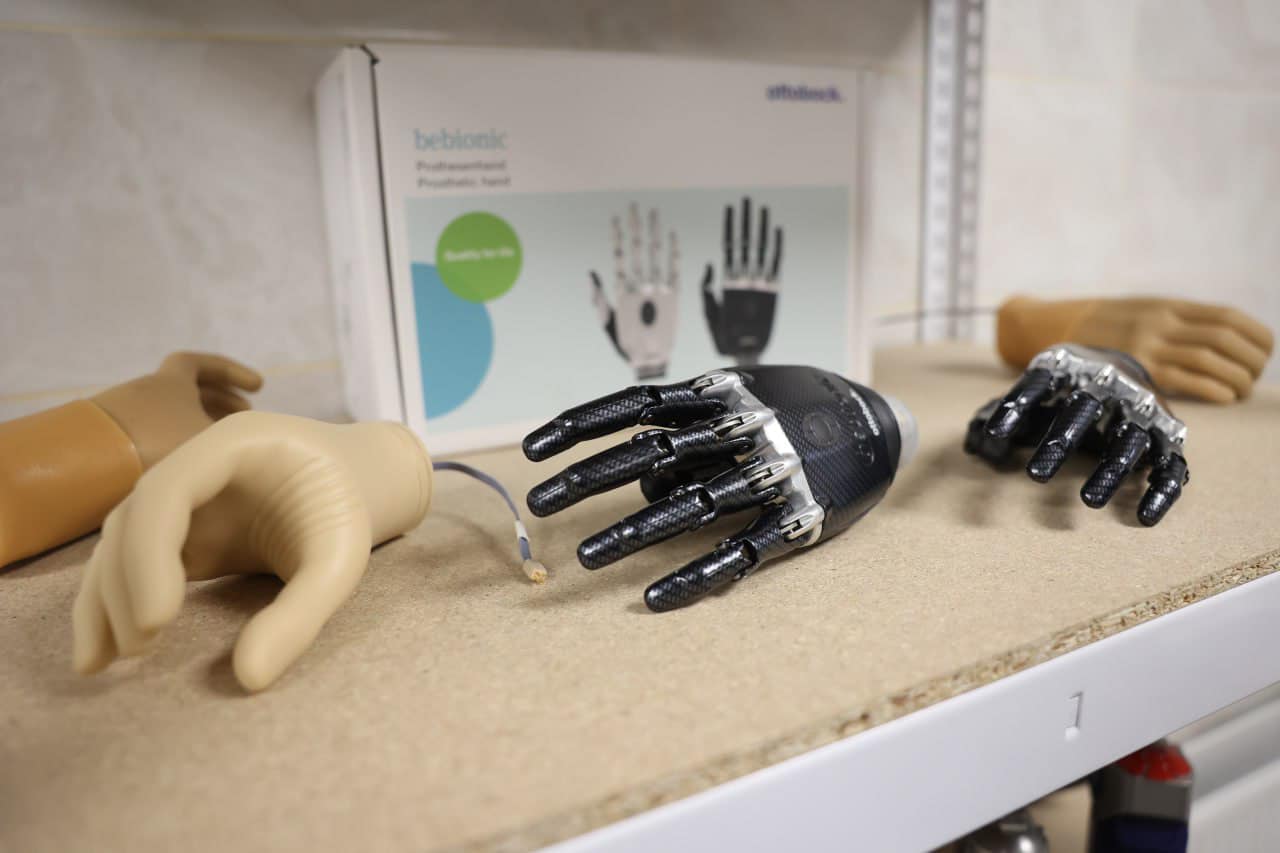 A prosthetic hand is seen at the UNBROKEN National Rehabilitation Center. 
A modern prosthetics workshop has been established in Nezlamni ("unbroken") National Rehabilitation Center in Lviv. The Center is the place where adults and children affected by the war receive comprehensive qualified medical care, including reconstructive surgery and robotic prosthetics.
Ten prosthetics specialists in the workshop, backed by the Maltese Aid Service and the government of Germany, will design 100 devices for Ukrainians wounded and injured in the hostilities.
The team consists of both experienced experts and young specialists. One of the members is Ilya Pylypenko, a tank operator who lost his leg in fighting. He is currently undergoing treatment at the "Nezlamni" Center and will soon receive a prosthetic leg.
"We are opening this workshop to increase our capacity by five times because every month, we receive more and more requests from Ukrainians who lose their limbs. It is our responsibility to care for them," said Oleg Samchuk, CEO of the First Medical Union of Lviv.
He has emphasized that those who need an amputation and seek medical assistance in the Center should also receive prompt surgical treatment and be fitted with a prosthesis to recover and return to an entire life as soon as possible.
Tags: Lviv, prosthetic, prosthetics, soldiers, Ukraine