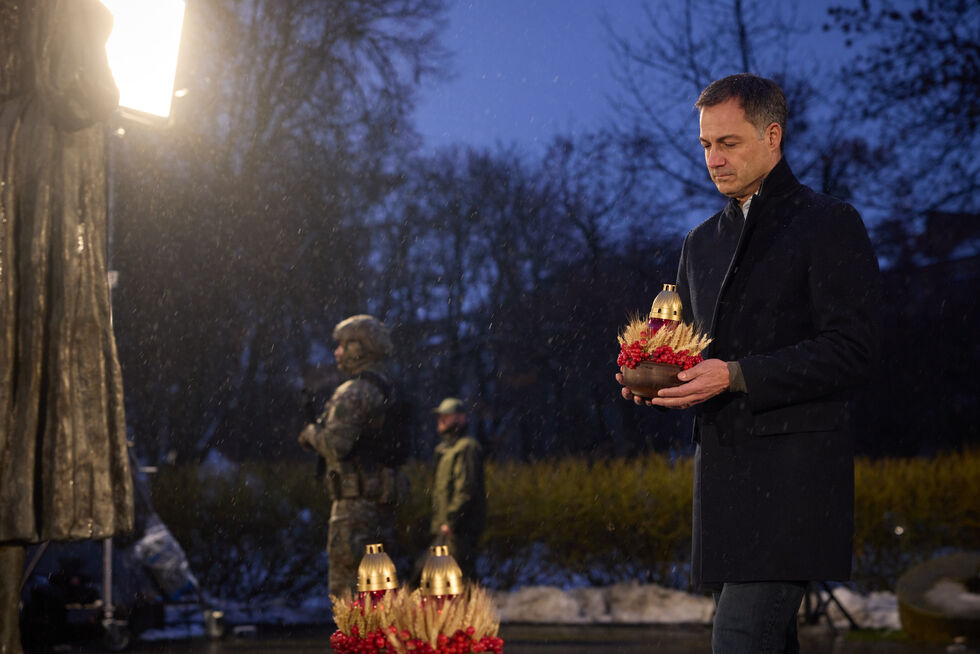 Prime Minister of Belgium Alexander De Croo in Kyiv during the commemoration of Holodomor on 26 November 2022. Photo via Hordon 
The Belgian federal parliament's Chamber of Representatives adopted a resolution recognizing the 1932-33 Holodomor famine in Ukraine caused by the Stalin regime as genocide. The voting was held on 9 March, 7 sur 7 reported. The resolution received nearly unanimous support, except for the radical left PTB-PVDA faction, which abstained.
Ukraine's president Volodymyr Zelenskyy welcomed the voting, saying it is historic.

A historic voting in 🇧🇪 House of Representatives: one more state recognized the Holodomor of 1932-1933 as genocide of the Ukrainian people! I'm thankful to Belgium for this important decision for every Ukrainian, for this deeply symbolic step today!

— Володимир Зеленський (@ZelenskyyUa) March 10, 2023