Iran has secretly supplied large quantities of bullets, rockets, and mortar shells to Russia for the war in Ukraine and plans to send more, a security source has told Sky News.
According to the source, two Russian-flagged cargo ships, the Musa Jalil and the Begey, departed an Iranian port on around 10 and 12 January bound for Russia via the Caspian Sea, carrying bullets and shells:
approximately 100 million bullets of varying calibers – 5.56mm, 7.62mm, 9mm, 12.7mm, and 14.5mm – to be used in weapons such pistols, assault rifles, and machine guns;
approximately 300,000 shells, such as 40mm grenades for grenade launchers, 107mm anti-tank rockets, mortar shells of different sizes – 60mm, 81mm, and 120mm – and artillery rockets (130mm, 122mm, and 152mm). and armor shells (115mm and 125mm);
close to 10,000 flak jackets and helmets.
The source said Moscow paid for the ammunition in cash, and the two vessels were thought to be carrying about 200 shipping containers filled with weaponry:
"Russia pays for the ammunition in cash and, by doing so, bypasses the western sanctions on it, ignoring the sanctions on Iran," the source added.
Sky News' Data & Forensics Unit confirmed the general claim about the movement of the ships using the maritime shipping tracker MarineTraffic and satellite imagery, though "the dates slightly differed," and "it was not possible to independently verify what was being transported by the vessels."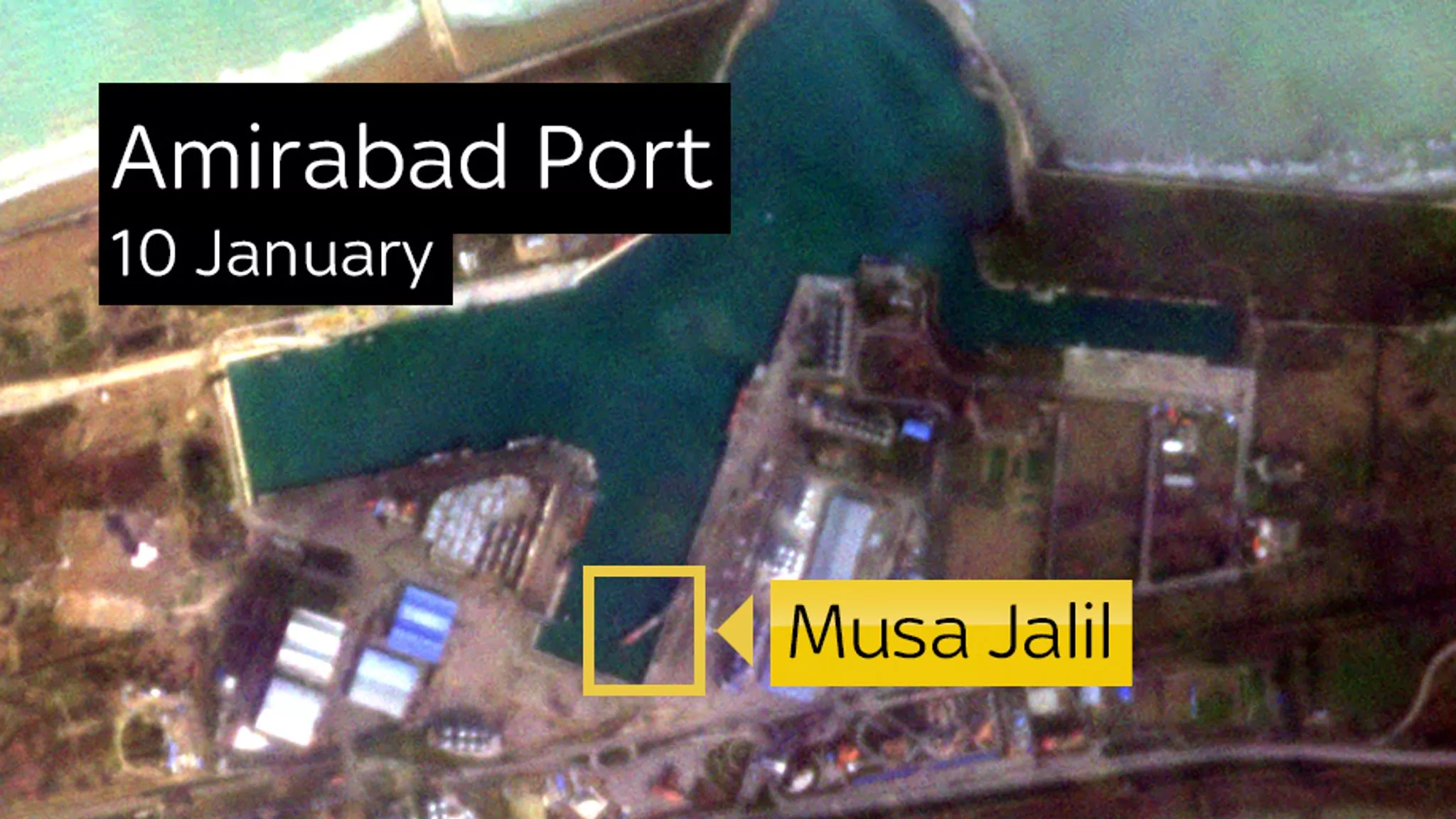 The shipping tracker placed the two ships at the Iranian port of Amirabad on the Caspian Sea on 9 January, and satellite images from 10 January show at least one still at the port. Both vessels departed on 10 January, and traveled across the Caspian Sea, arriving at the Russian port of Astrakhan on 27 January.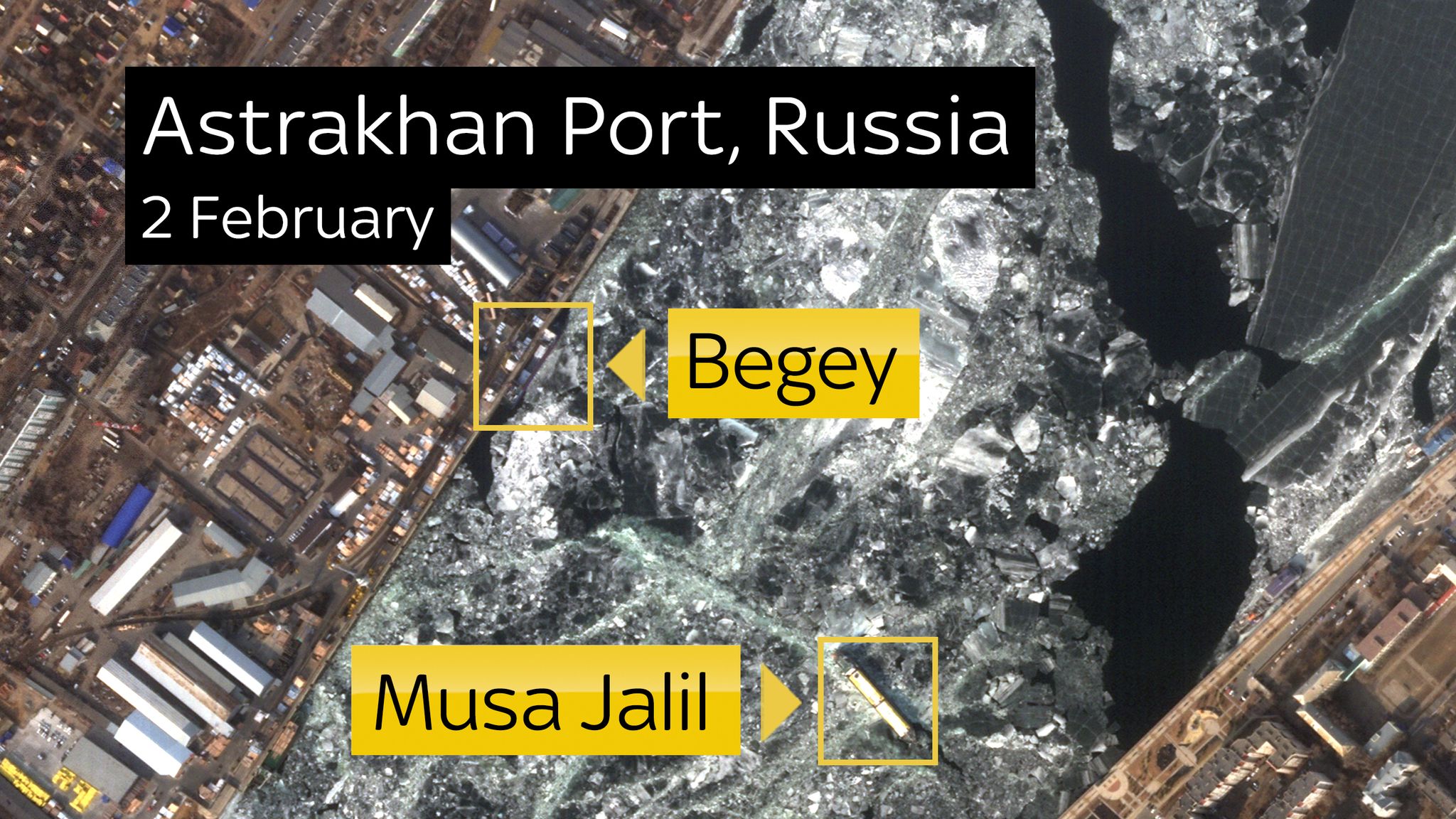 Read also: