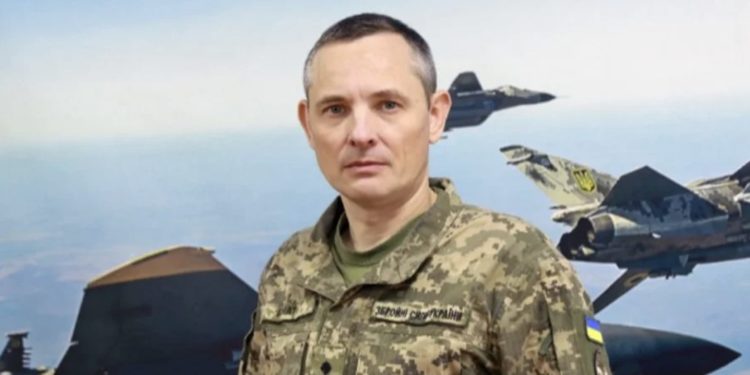 Ukraine's Air Force spokesman, Yuriy Ihnat/ Source: nv.ua 
The Air Force of the Armed Forces of Ukraine (AFU) believes that Russian provocations and missile attacks are anticipated on 23-24 February. The Ukrainian defenders are preparing "for every day," as reported by Ukrainian Radio and regional news outlet Donbas.Realities, citing Ukraine's Air Force spokesman, Yuriy Ihnat.
According to Yuriy Ihnat, the Russians are always in a hurry to prove something to their Fuhrer. On another side, Putin is eager to prove something to his people. By specific dates, the Ukrainian Air Force had become accustomed to their shelling.
Ihnat suggests that it is evident that deadlines are tight. Russia desires completion by February 23, their Defender of the Fatherland Day, and February 24, the anniversary of the invasion of Ukraine, which they wish to observe. Therefore, Russia may shorten the shelling period to bombard Ukraine with as many weapons as possible.
Since they have already tried everything, the adversary will employ every available resource. Russia's sole argument is to threaten Ukraine and the rest of the world with a "weapon of the apocalypse."
When inquired about a heightened probability of a large-scale shelling by Russia is likely, Ihnat responded that "the 23rd and 24th are sacred dates [for Russians – ed.]. We are already making preparations for each day."
According to him, Russia still has a large stockpile of S-300 and Kh-22 and continues to produce Kalibr and Kh-101. No information is available about Iskanders.
Read also:
Ukraine needs up to 200 multi-purpose aircraft to defend its skies – Air Force spox
Tags: provocations, Russian missile attacks, Russian war against Ukraine