British Prime Minister Rishi Sunak has urged world leaders to send the most advanced weapons to Ukraine now in order to secure its long-term future, BBC reports.
Speaking at the Munich Security Conference, Sunak said allies must give the country "advanced, Nato-standard capabilities". He said that now was the time to "double down" on military support. Sunak said he wanted to "make sure other countries follow our lead" in providing battle tanks, and training soldiers and aviators on Nato-standard aircrafts.
"Ukraine needs more artillery, armoured vehicles and air defences, so now is the time to double down on our military support," he said.
Britain offered to help other countries which were willing to send aircraft to Ukraine now, Prime Minister Rishi Sunak said on Saturday, as he urged allies to maintain their support in the war against Russia, Reuters reports.
Calling for a new Nato charter to provide assurances of long-term support, Mr Sunak said allies "must demonstrate that we'll remain by their side, willing and able to help them defend their country again and again". He went on to say that, as well as having a military strategy "to gain a decisive advantage on the battlefield", allies also needed "to rebuild the international order on which our collective security depends".
He also called for "a new framework" for Ukraine's long-term security, and said the international community's response had not been strong enough against Russia's aggression.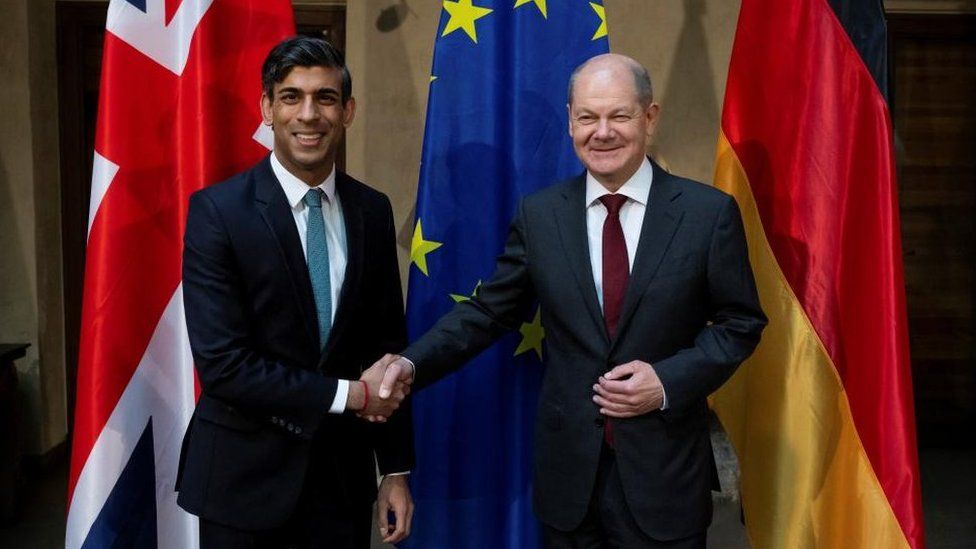 Tags: military aid to Ukraine, Munich security conference, UK