A poll of Eupinions, an independent platform for European public opinion, shows that a majority of Europeans believe Ukraine defends European values and will eventually win the war with Russia.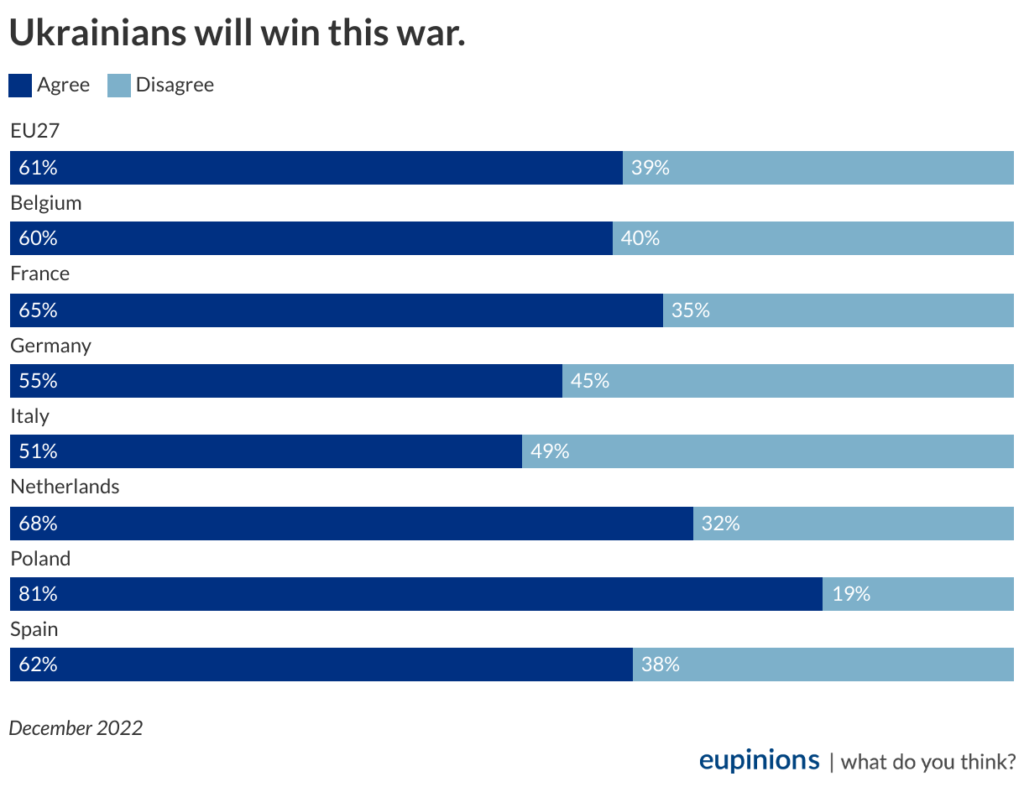 The survey also found that 75% of respondents think Ukraine has a right to defend itself and decide when to hold peace talks.
In addition, the poll reveals that Europeans are divided regarding sanctions on Russia and do not know whether economic restrictions are effective, Eupinions said. The share of respondents expressing this uncertainty is smallest in Germany and Poland (16%) and largest in France (26%).
As for the war's responsibility, 66% of Europeans blame Russia. 11% of the respondents blamed the United States, 5% – NATO, and another 5% pointed to the war as Ukraine's fault.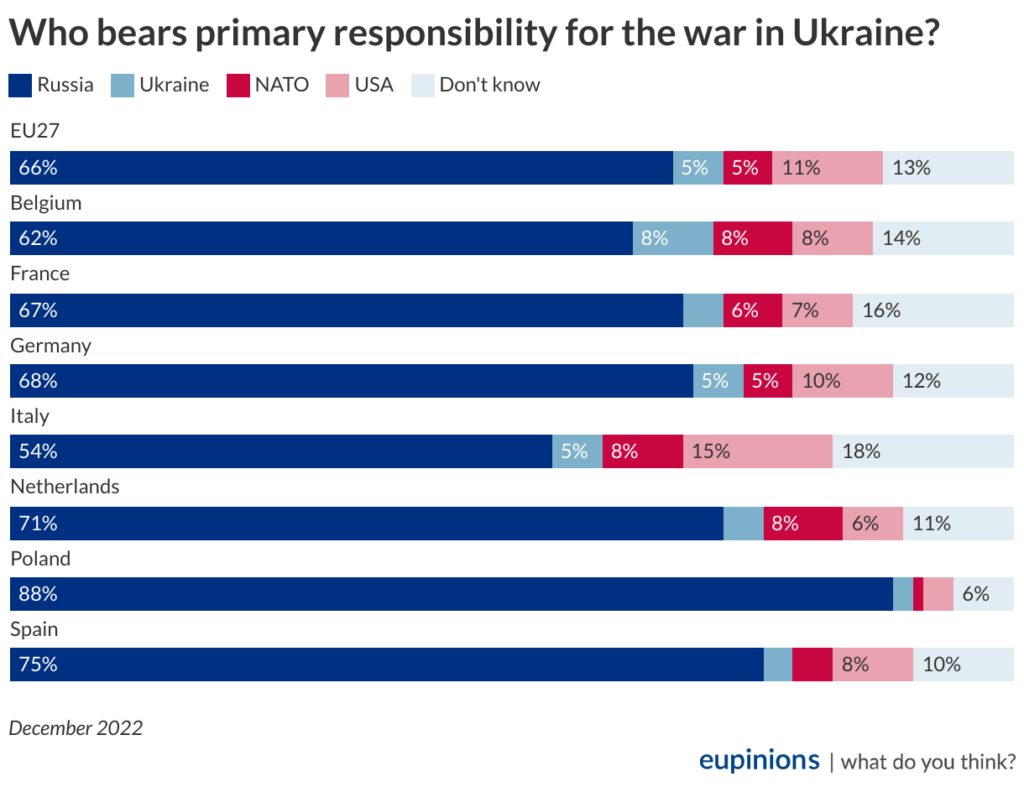 The share of those who say Russia bears primary responsibility ranges in the member states from 54% in Italy to 88% in Poland.