As Ukraine's 46th brigade reports on events in Soledar, Russians created fake accounts in its name and spread fake info that Ukraine retreated from the strategic city, the Ukrainian fact-checking project StopFake reports.
Ukrainian media and CNN were caught and cited it, reporting a "Ukrainian retreat" from Soledar, where fierce battles have been ongoing for weeks.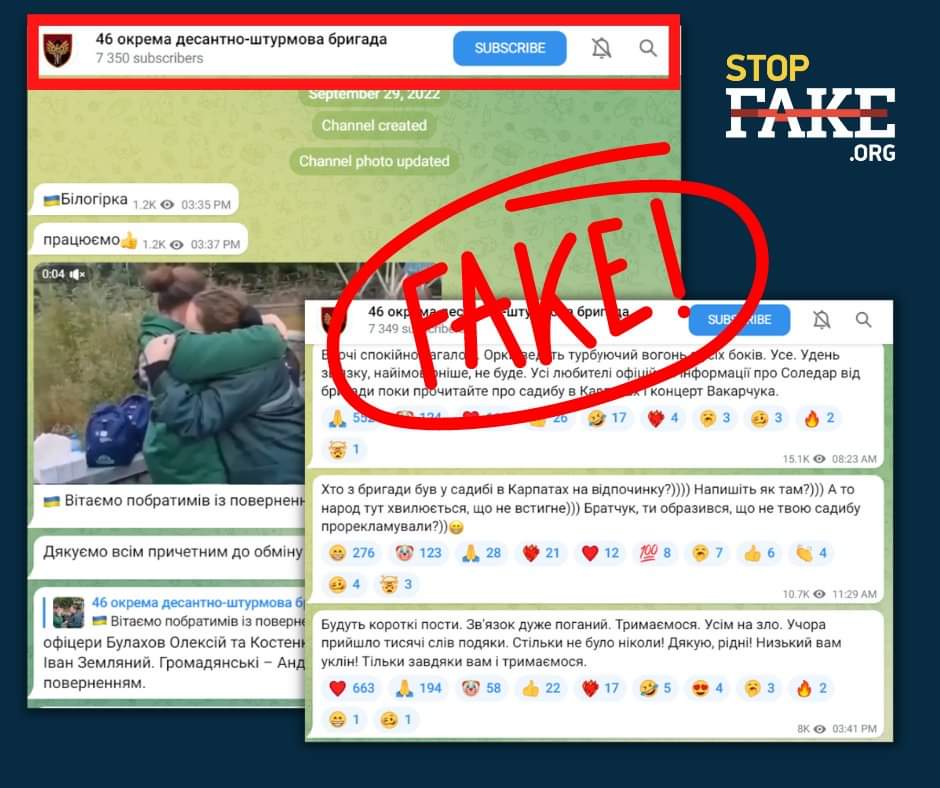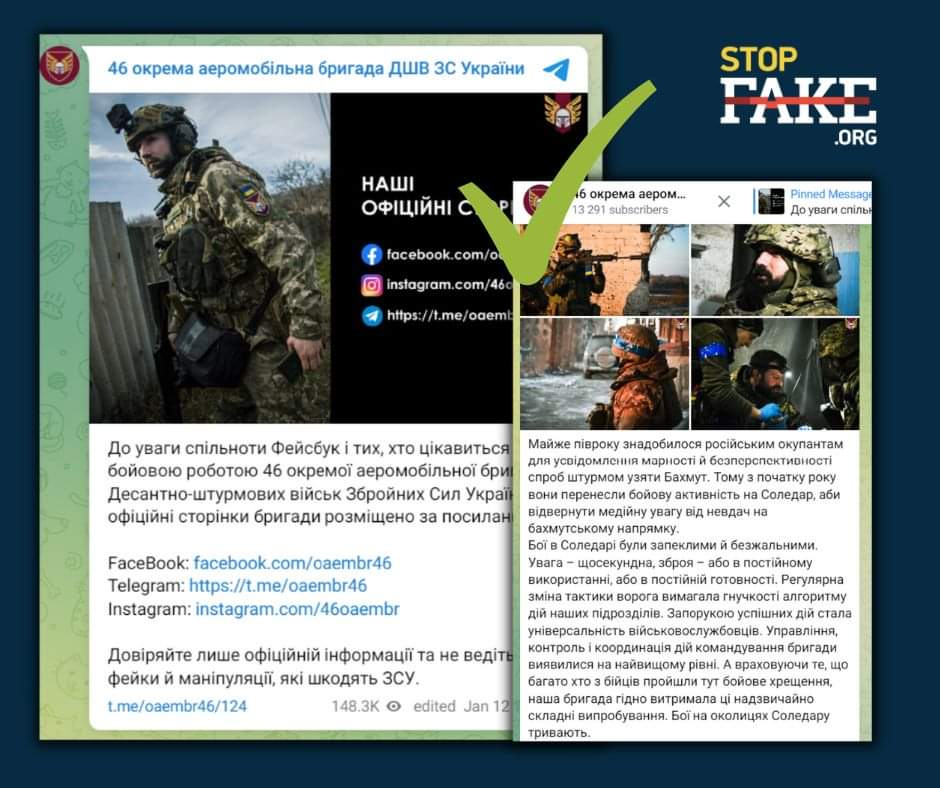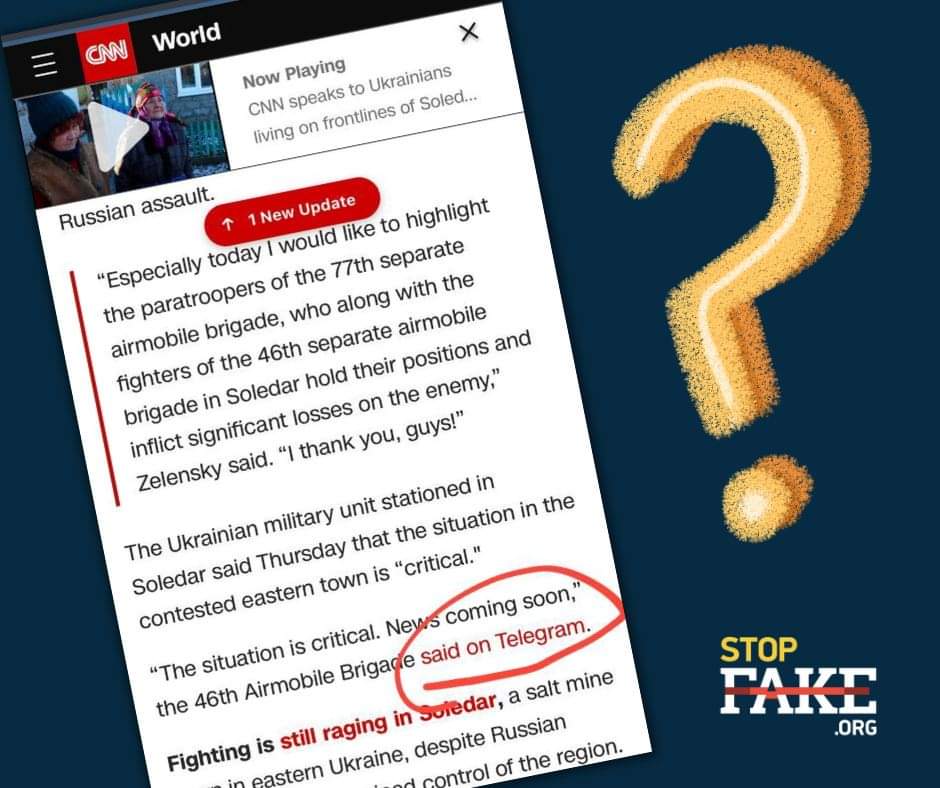 Images by Stop Fake
The page was created in Telegram in September in order to be used at the right moment – "Russian psy-ops methods," according to StopFake.
Here are the real accounts of Ukraine's 46th brigade which is now in Soledar:
Battles in Soledar are still ongoing, according to the latest General Staff report. Meanwhile, Russia's Ministry of Defense reported on 13 January that Russia had seized the city.
Battle of Soledar: how can Ukraine stop the Russian advance?
Tags: Russian propaganda, Soledar