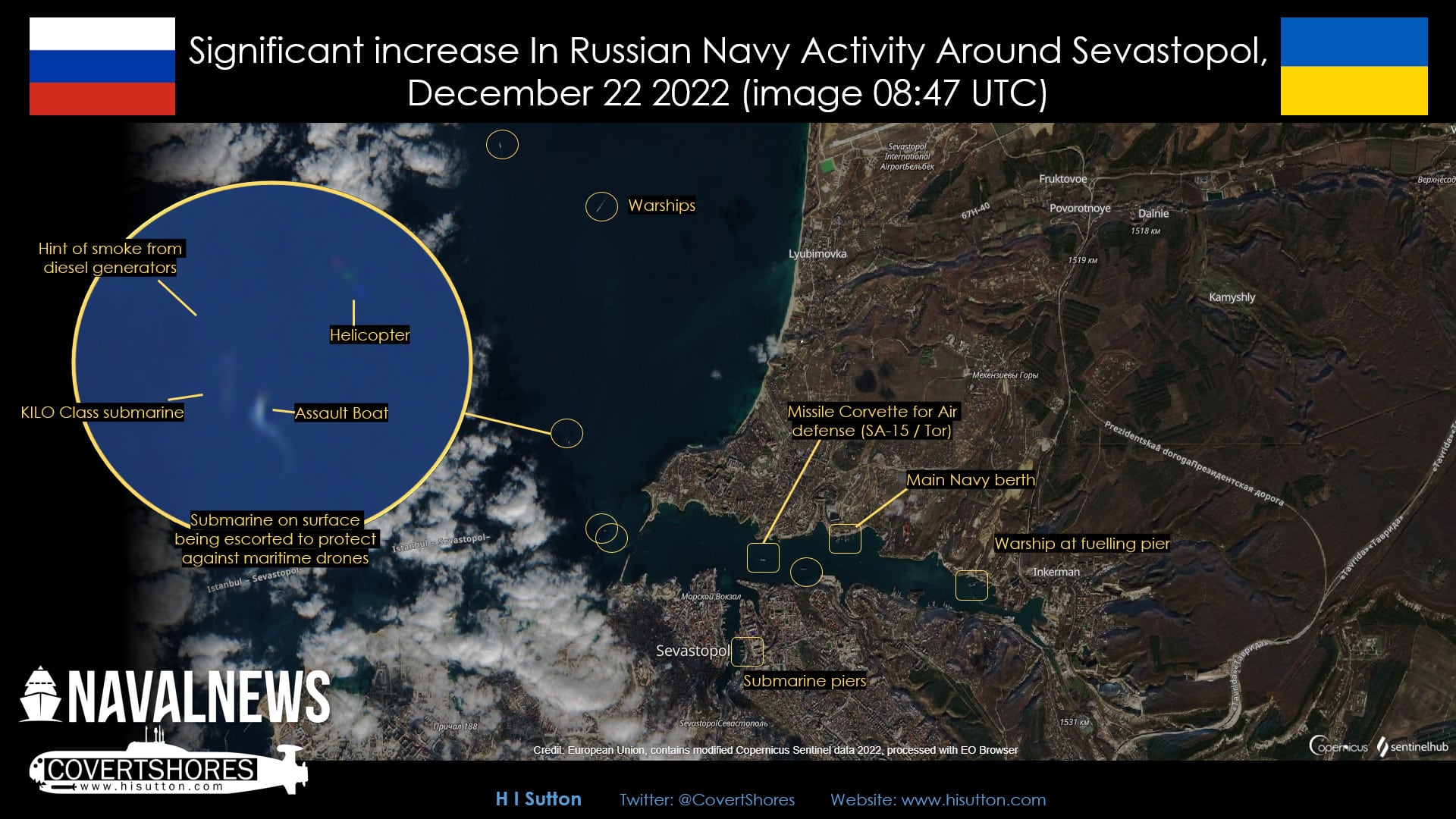 Twitter/H I Sutton @covertshores 
On 22 December, defense analysts saw a sudden change in Russian navy activity in the Black Sea near occupied Sevastopol, which may indicate impending operations: the area "was busy with Russian submarines and warships," NavalNews reports referring to open sources, including analysis of Sentinel 2 satellite imagery from the European Space Agency.
"When the Sentinel 2 satellite passed over at 10:47 am local time there were a number of ships outside the harbor. These included a Kilo Class submarine which appeared to be returning to base," the article reads.
The article's author, defense analyst H. I. Sutton, notes that there are a few possible scenarios as to why Russia has increased naval activity near Crimea:
"Possibly it is a sign of Russia's military reaction to President Zelensky's visit to Washington. It is possible that we will see more Kalibr missile strikes."
"Moldova recently warned that it saw an increased threat of an amphibious landing to attempt to create a land bridge to Transnistria."
"Russia may be anticipating a Ukrainian advance south from Kherson towards Crimea."
Read also:
Tags: Black Sea, Crimea, Russia's Black Sea Fleet, Russian Navy