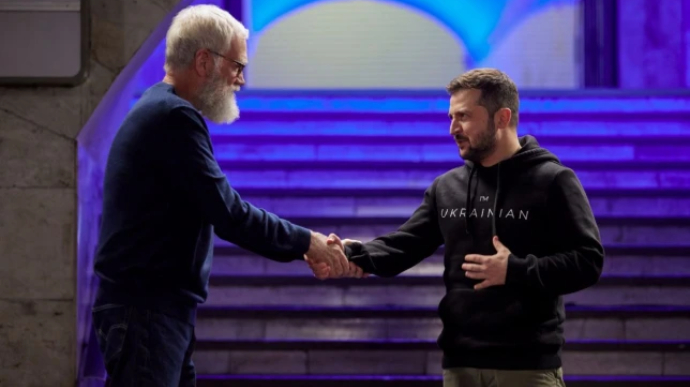 Photo: Netflix 
Ukrainian President Volodymyr Zelenskyy thinks it is unlikely that Putin will order to use nuclear weapons against Ukraine because he is "scared of death and loves life." Zelenskyy said this in an interview with David Letterman for his Netflix show My Next Guest Needs No Introduction, NV reported.
"I saw him, and I saw his desire to live – he loves life a lot," Zelenskyy said.
"He even sits at a long table, as he is terrified of catching COVID or something else… I'm not sure if he's ready to use nuclear weapons. Because he understands that if he does do that, any country could next move against him personally."
In the same interview, recorded in the Kyiv subway, Zelenskyy said that the war will end if Putin dies, as in an authoritarian regime everything hinges on the whim of one leader. If he departs the scene, all institutions will stop working.
"I don't see Putin using nuclear weapons" – military strategist Lawrence Freedman
From "nuclear backpacks" to "orgy" plans – Ukrainians brace for a nuclear strike
Tags: Nuclear weapons, Putin, Zelenskyy