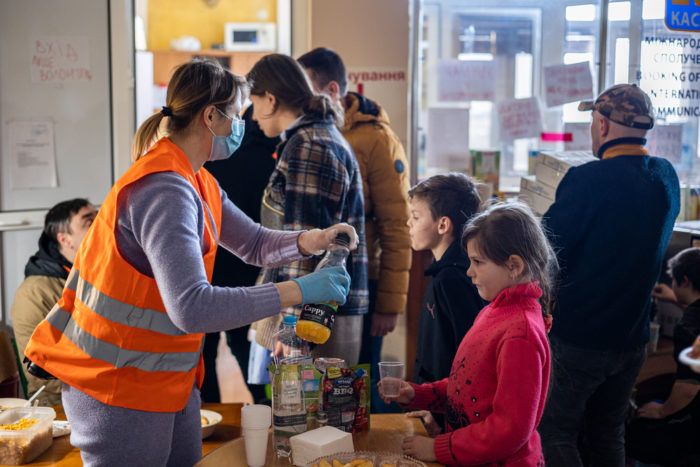 LVIV, UKRAINE - March 12, 2022: Humanitarian crisis during the war in Ukraine. Volunteers helping to feed thousands of refugees flee war-torn territories to Europe at Lviv Railway Station. Photo: Vlad Sodel, depositphotos 
84% of Ukrainians oppose making territorial concessions to Russia, a poll by the Kyiv International Institute of Sociology (KMIS) has found. This number has risen from the last poll held in May, when it was at 82%. Only 10% believe that Ukraine may surrender some territories; this number has not chanced since May.
The support remains steady in all of Ukraine's regions. Even in the traditionally pro-Russian east, only 16% support concessions, and that number has dropped from 19% since May.
KMIS notes that among the respondents who relocated to government-controlled areas from territory that was occupied by Russia after the start of its full-blown war on February 24, only 17% are in favor of territorial concessions. 82% believe that there should be no territorial concessions.
Among ethno-linguistic groups, although support for making territorial concessions to Russia was higher among Russians and Russian-speaking Ukrainians, still an overwhelming majority opposed ceding any land.
The poll was held during 6-20 July by the computer-assisted telephone interview method. 2000 Ukrainian adults living in Ukraine, but not on territories occupied by Russia before 24 February 2022, were questioned.
Related:
Tags: sociology