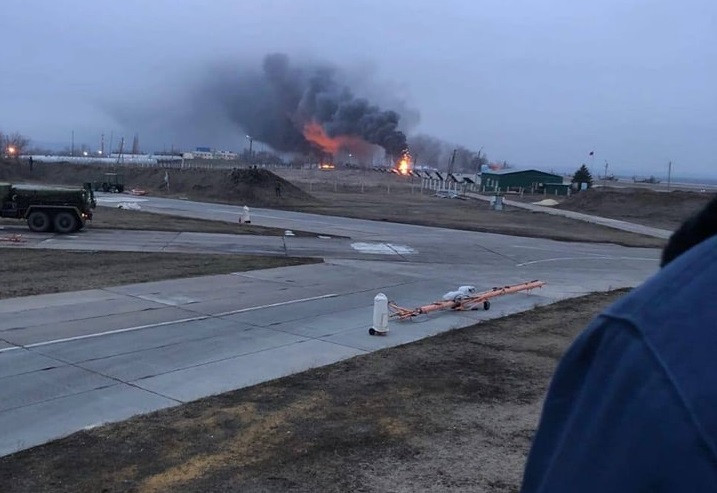 Photo: Ukrainian Air Command 
This morning, February 25, 2022, Heorhiy Tuka, founder and head of the 'National Rear Unit', former head of the Luhansk Regional Civil-Military Administration reported that Ukrainian troops had launched a Tochka-U missile attack on the Russian military airfield located in the city of Millerovo, Rostov Oblast, RF.
Tuka pointed out that Millerovo is a city in Rostov Oblast where many units of "our brotherly army" are currently stationed. It also has an important military airport. He underlined that the missile hit and completely destroyed its target.
Photos and videos of burning buildings and equipment have been widely shared on Russian media and social networks.
Tochka-U, a Tactical Operational Missile Complex, is a Soviet tactical ballistic missile system that can launch missiles at a distance of 120 km.
The Air Force Command of the Armed Forces of Ukraine has confirmed this information.
Tags: Armed Forces of Ukraine (ZSU), missiles, Rostov Oblast, Russian aggression