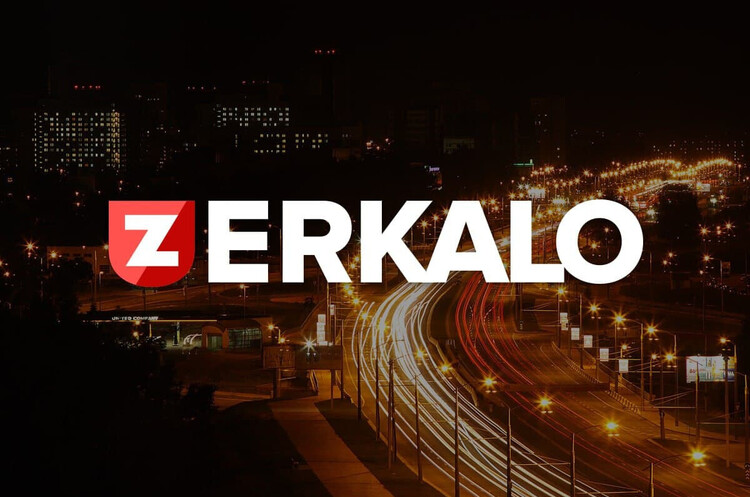 Credit: mind.ua 
"When the number of independent outlets falls in Belarus, it's time to open new ones," says Zerkalo.io
After being shut down by the Lukashenka regime, part of the team of Belarus' largest independent news site, TUT.BY, has Sprung back with a new project: Zerkalo.io. It opened on 8 July — and was immediately blocked for Belarusian users.
The reincarnation of TUT.BY takes place amid an unprecedented crackdown on independent media. This very day, another popular Belarusian independent website, Nasha Niva, was taken down based on a decision by the Belarusian Ministry of Information, and its editors were arrested. TUT.BY itself has been offline for more than a month, after the Belarusian authorities raided the TUT.BY office and arrested its employees on 18 May.
Belarus takes down top news portal, arrests employees amid mounting assault on free press
As Belsat informs, on 8 July, other journalists saw police searches and intimidation. Police detained journalist Ihar Kazmerchak was detained, police raided the newsrooms of Brestskaya Gazeta and Intex Press. Days earlier, the Belarusian authorities closed down the Euroradio news bureau in Minsk, and its website was blocked as well.
In a FAQ, Zerkalo tells that their project is run by a part of the team of TUT.BY who are located outside of Belarus and that they decided to continue the work of TUT.BY under a new brand so readers would not need to fear for their safety if the Belarusian authorities would declare it extremist.
"Zerkalo will cease its existence on the day when TUT.BY will be able to legally resume its full-fledged work in Belarus with all its archives of publications. We do not know when this will happen," the journalists say.
Soon, the social media account of TUT.BY will be renamed to Zerkalo.io. Belarusian users can access the site with a VPN.
The Belarusian police shut down the office of TUT.BY on 18 May 2021 and arrested its employees; 15 are still under custody to this day.
The authorities have launched a felony tax fraud case against the media outlet's leadership. On 18 June, the Belarusian Interior Ministry asked the courts to blacklist the outlet's "media products" and social media content as "extremist." Most TUT.BY employees were forced to leave Belarus.
Lukashenka has targeted free media throughout all the years of his power, but the crackdown has especially accelerated since unprecedented nationwide protests against election fraud erupted in August 2020 and have been ongoing ever since. However, the legal basis for such a clampdown comes after the Lukashenka regime on 24 May 2021 outlawed "unsanctioned rallies" and gave the state authorities powers to take down websites without court decisions, among other attacks on media freedoms.
The Lukashenka regime outlaws "unsanctioned" rallies, doubles down on media repressions
Read also:
Tags: Alexander Lukashenko / Alyaksandr Lukashenka, Belarus, Belarusians, free press, journalist intimidation