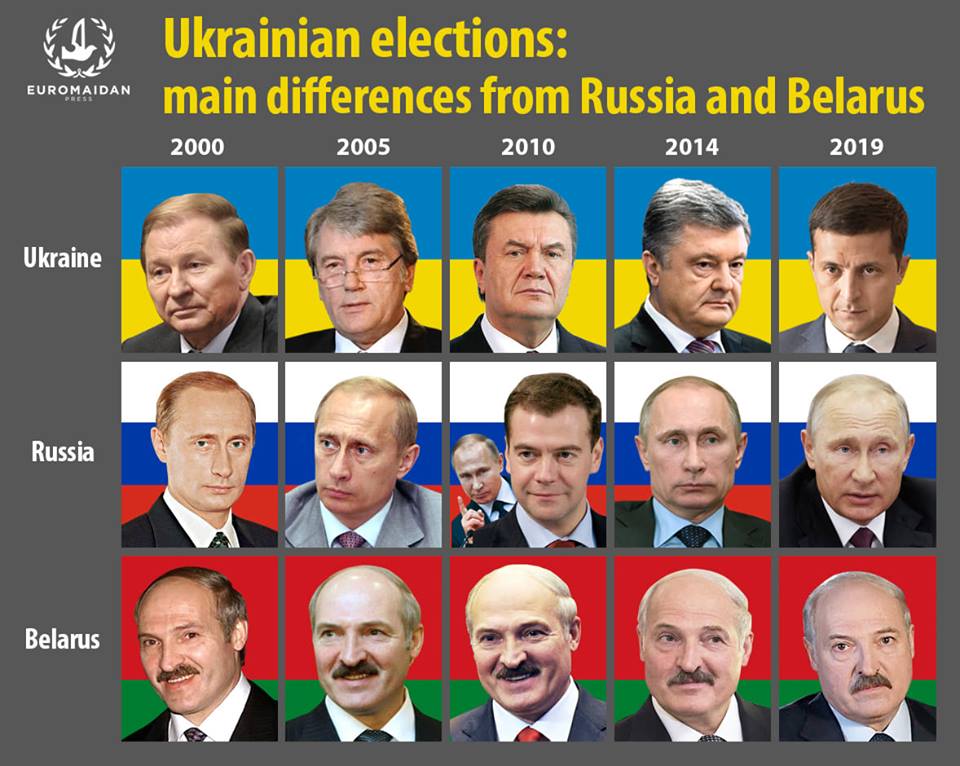 In remarks to the Russian Security Council,
Vladimir Putin
says that "Ukraine slowly but consistently is being transformed into some kind of antipode of Russia, into a certain anti-Russia" given Kyiv's efforts to take control of the country's mass media and arrest pro-Moscow oligarchs.
The Kremlin leader added this will require "particular attention" from the Russian authorities because it involves the security of the Russian Federation and because Western governments have failed to criticize what the Ukrainian authorities are doing.
On the one hand, Putin's remark is nothing more than a continuation of his propensity for criticizing other governments for doing what he has done far more of and attacking Ukrainian policy makers in particular.
But in another way, it reflects a deeper reality: Putin's real fears about what Ukraine represents as far as Russia is concerned.
For years, the Kremlin leader has insisted that the Russian and Ukrainian nations are in fact one people, something he presumably still believes. But he is now saying that Ukraine–because of the way its government is changing–represents "an antipode" to his own state, something that could present him with a more serious challenge.
Many commentators in the West have long suggested that if Ukraine can overcome the influence of the Soviet past and become a vibrant democracy with a growing economy, goals it has not yet fully met, such achievements would represent a greater threat to the Kremlin than almost anything else Kyiv could do.
That is because they would highlight the possibilities that Putin and his regime have denied his own population. And so it is intriguing that in these latest remarks about what is happening in Ukraine, it now appears that the Kremlin leader may have reached a similar conclusion and shares those concerns.
Read More:
Tags: anti-Ukrainianism, crisis in post-Soviet space, imperial complex, Putin, Putin ideology, Putin regime, Russia, Ukraine, Ukraine-Russia relations