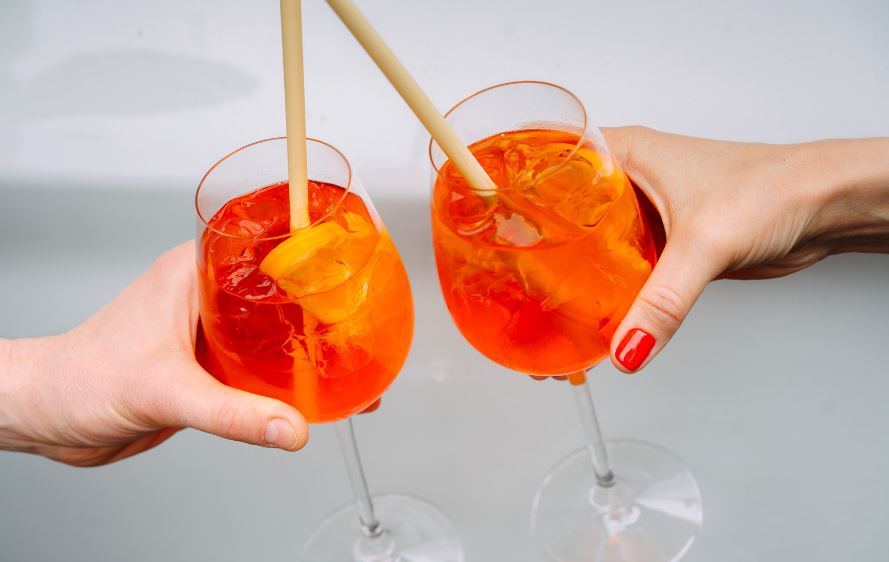 Straws from... wheat straws are a new hot eco-startup in Ukraine which promises to solve the plastic straw waste challenge in an ingeniously simple way. Photo: yesstraws.com.ua 
Time doesn't stand still, pollution and wasteful overconsumption are getting worse; hence, humanity constantly needs to find creative and resourceful responses to challenging environmental threats. The following are four ingenious and peculiar green startups and ideas from Ukraine struggling to create environmentally and socially conscious products.
Ochis
This company from Kyiv produces organic glasses. The spectacle frames are made of biopolymers based on flax, coffee beans, and various essential oils, which makes them completely biodegradable. Being compact and lightweight, without containing plastic, petroleum products, and other toxic chemicals, these glasses can turn into natural fertilizer after being used. Moreover, they have a unique feature – an everlasting smell of coffee, being, furthermore, equipped with advanced UV protection.
Such tendencies in the fashion industry are a clear indication not only of high demand but also of a quest for harmony with nature and its resources. The company has long-term experience in the sphere of optics and collaborates with world-known brands, such as Christian Dior, Hugo Boss, Jean Paul Gaultier, Karl Lagerfeld, Pierre Cardin, Prada, Ray Ban, Valentino et cetera.
Nuka – eternal notebooks
A team of students from Kyiv invented a technology for producing rewritable waterproof notebooks: notes made in pen or pencil can be written and erased literally countless times. The original author, 17-year old Katya Mykhalko, explains that both the paper and cover are made out of synthetic material which is resistant to water and lesions. One can write in it with a usual pen and erase everything with an ordinary antiseptic. And on top of that, Katya with her friends Eugene Shylo and Nikita Vladykin have also patented a special metal pencil made out of metal alloy containing lead. Due to the oxidation reaction, this pencil can be easily erased with a usual eraser.
"I just had no time to visit school, so I became an external student for this project," says Katya.
This initiative gathered $131,000 on Kickstarter while the goal was $20,000. Implementation of this project could help to resolve the problem of overconsumption of stationery and unregulated logging for the paper industry.
Lekorna
Some things are a priori taken for granted and people just do not think much about the cause-and-effect relationships. For instance, millions of paper cups, sipping lids and straws end up in the trash cans and landfills every day. Considered safer than their plastic colleagues, paper cups, however, contain toxic polymers in order to make them resistant to the effect of high temperature. It makes their degradation rather problematic and they can even enter the food chains of different animals and humans. Lekorna, a waffles producing company based in Kharkiv Oblast offers an alternative solution – wafer cups ("yummy cups") and lids ("yummy lids") that does not leak due to their sweetness and the thin inner layer of chocolate glaze. Being organic, eco-friendly, free from toxic chemicals and, after all, edible, these cups do not pollute the environment and make the throwaway culture much less dangerous.
Yes Straws
One more way of minimizing pollution is to give up on plastic straws, especially at a time when alternatives are available on the market. YesStraws has come up with a solution ingenious in its simplicity: wheat, rye, rice, and cane stalks are processed to make safe, non-toxic, and compostable straws. The key ideas of this startup are to use a minimum of natural resources to create fully biodegradable straws while supporting local communities.
Making the giant leap of overhauling humanity's production system and consumption patterns to create a sustainable future starts from small steps which save energy and cut plastic pollution. It's excellent that Ukraine is contributing to this trend as well!