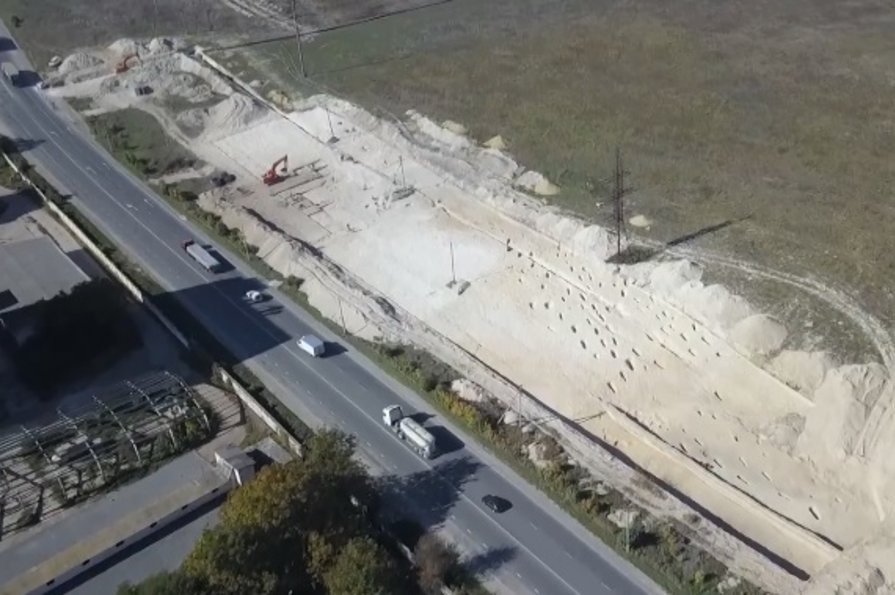 Muslim necropolis near Bakhchisaray in occupied Crimea  
Russian archaeologists are currently completing excavations at the site of an ancient Muslim necropolis near Bakhchisaray in Russian-occupied Crimea.
Some of the human remains will be re-buried, others will be sent to research institutions. Vesti.Krym TV channel reports that archaeologists also discovered numerous artifacts from an ancient settlement – dishes, ornaments and other household items.
"The most interesting find is an ivory chess piece." says Nikolai Zakharov, member of the expedition from Novgorod Region of the Russian Federation.
The Taurida Highway will stretch all across the excavation site after the archeologists have completed the dig. About 300 artifacts will be sent to the Bakhchisaray Museum.
The Kyrk-Azizler necropolis is located on the outskirts of Bakhchisaray. In 1923, hundreds of monuments and gravestones from the second half of the 14th to 15th century were discovered by an expedition headed by Professor I.N. Borozdin. Several tombstones were transported to the Bakhchisaray Museum; others were stored in the cemetery of the Khan's Palace in Bakhchisaray.
Russian authorities are building the Taurida Highway across the entire peninsula. Hundreds of trees have been cut down, and land has been seized in some areas.
The Taurida Highway will pass through ten districts (raions) and cities – city of Kerch, Leninsky District, city of Feodosiya, Kirovsky District, city of Sudak, Belohorsky District, Simferopol District, city of Simferopol, and Bakhchisaray District.
Video Rossiya1 (in Russian, 3:38)
Tags: Crimea, Crimes of the Russian occupation regime in Crimea, Muslim necropolis, Russian neocolonialism, Russo-Ukrainian War (2014-present), Taurida