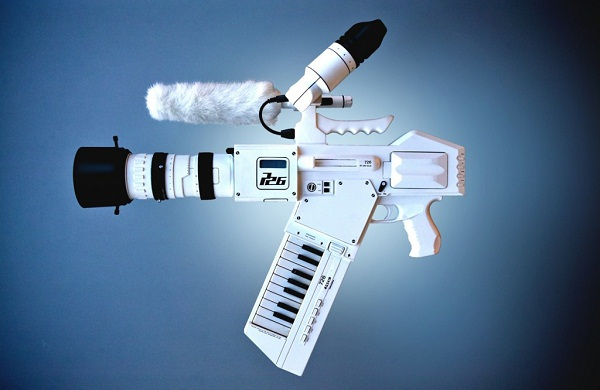 Although not the first mass protest movement in Ukraine's history, Euromaidan represented a sharp contrast with the previous popular protests and a clear break with the post-Soviet civil society model.
The 2004 protests were led by recognizable opposition political figures and had been mostly restricted to Kyiv. In contrast, Euromaidan was a nationwide movement sparked by a Facebook post of a well-known journalist and sustained by a diverse group of activists, the majority of whom were not necessarily affiliated with any political or civic organization. In other words, Euromaidan prompted the appearance of new actors and a qualitative shift in the way people perceived their role as citizens and organized themselves.
While Euromaidan should not be perceived as yet another social media-driven protest of the Millennials, social media and other information and communication technology during the events played an important role in the Ukrainian societal awakening. One of the sectors which underwent a massive transformation as the result of the protest movement was journalism – not least due to the informational activism of Euromaidan participants.
"I am going to Maidan": online mobilization of protesters
When Viktor Yanukovych's government announced suspending preparations for signing the Association Agreement with the EU in 2014, taking a U-turn on a declared geopolitical course, many citizens turned to Facebook and Twitter to express their frustration. By the evening social media was overflowing with angry posts and comments.
Social networks are so successful because they tap into the fundaments of human psychology. People are most likely to participate in political action when they see someone they trust joining the activity. Online social networks accelerate this process by increasing the visibility of public support, especially if well-connected users declare their sympathy for the cause.
That is how boiling public outrage combined with Facebook's rising popularity, increased connectivity of Ukrainian Twitter users, and the emergence of livestreaming technology enabled one journalist's call to action to bring several thousand people to the streets. Furthermore, the Internet and social media allowed activists to communicate with a broader audience bypassing mainstream media. This was especially important in an atmosphere of self-censorship and gradual expulsion of more principled journalists from the profession, as was characteristic of Ukraine under Yanukovych.
Social media and the transformation of Ukrainian civil society
In the early days of Euromaidan, activists used Twitter to connect with each other, as well as disseminate information via Euromaidan-related hashtags in Ukrainian, Russian, and English. With thousands of tweets published every day since the beginning of the protests, and with spikes in Twitter activity correlating with peaks in offline events, the hashtags helped activists to identify each other and consolidate their efforts quickly.
In a little over a week, 'official' Euromaidan Twitter accounts were established in Ukrainian, Russian, and English and promptly accumulated tens of thousands of followers. Similarly, a Euromaidan's Facebook page set up by a group of activists became incredibly popular within a week and soon had several hundred thousand people tracking its updates.
Once the information flow within the movement about its needs and activities was more or less centralized, activists could focus on engaging wider public, including international audiences. Such initiatives as Euromaidan As It Is crowdsourced translations of latest news via Facebook, an online initiative called Digital Maidan pioneered so-called "Twitter storms" to promote Ukraine- and Euromaidan-related messages on Twitter and such groups as EuromaidanPR produced and disseminated English-language news on latest developments.
Efforts of Twitter and Facebook users were also aided by activists that took advantage of the emergent livestreaming technology – a practice that started with single user-generated online streams on a Ustream platform and grew into a dozen of online channels providing round-the-clock live coverage of events from the capitol. For example, in an unprecedented display of public support, a newly founded independent online television channel Hromadske.TV became so popular through its unwavering coverage of Euromaidan events that it was able to crowdsource 1.24 mln Hryvnia or 124 times the amount requested on a domestic fundraising platform '"Big Idea".[1]
Information and communication technology was also instrumental in helping establish and sustain a variety of other citizen initiatives that fulfilled critical functions, such as offering legal assistance to protesters, crowdsourcing material supplies or providing urgent medical treatment. However, one of the most notable effects of Euromaidan was a significant expansion of еру Ukrainian media landscape through the emergence of so-called "citizen journalism".
Citizen journalists against Russian disinformation
Although Euromaidan movement succeeded in ousting President Viktor Yanukovych and his government and reorienting Ukraine towards the West, further EU integration and reforms were quickly challenged by Russia's actions.
In 2014, Russia enjoyed deep penetration of the Ukrainian media space and possessed an extensive ability to manipulate Ukrainian public opinion. Since the post-Euromaidan government had been too weak to offer a prompt and efficient reaction, civil society, which quickly recognized the gravity of the situation was the first to act.
According to Internews Ukraine, several dozen volunteer associations had been established to counter Russian "information warfare" since 2014. Notably, the NGOs set up for this purpose in many cases have taken over certain responsibilities that otherwise would fall under the realm of government work in the spheres of strategic communication, information policy and security, international relations and so on. Profiles of several citizen journalism projects that formed on the the grassroot level and initially relied on volunteer efforts are provided below. These organizations provide a good snapshot of information activism in four different areas; however, the list is neither exhaustive nor representative.
Euromaidan Press is an independent volunteer initiative launched in early 2014 to provide accurate and unbiased information about Euromaidan for Anglophone audiences. However, with time it has come to see itself as a bridge between domestic activists and Ukrainian communities abroad, as well as a resource informing international public about Ukraine's history, political and social developments, business opportunities and so on. Since its creation, Euromaidan Press' publications have been cited by BBC, The Guardian, Euronews, CNN, and others.
StopFake is a well-known example of a volunteer-based citizen initiative, which continues to play a crucial role in defending Ukraine in the face of Russian disinformation efforts. The fact-checking project was founded in early March of 2014 by a group of journalism students, graduates, and lecturers from the Kyiv Mohyla University. Throughout four years StopFake has evolved into an internationally-recognized hub for accumulating and analyzing Russian disinformation. The initiative has refuted about a thousand stories.
Ukraine Crisis Media Center (UCMC) is a unique case of a grassroot initiative by leading domestic communications, public relations, and international relations professionals founded to provide the international community with accurate and up-to-date information on Ukrainian events at a time of crisis. Having organized over 3,000 events and disseminated materials to over 11,000 foreign journalists and experts, the UCMC now remains the only non-profit platform for government representatives, experts, activists, and diplomats to provide briefings about events in Ukraine to domestic and international media.
InformNapalm is one of the information initiatives set up in reaction to the unfolding Russian aggression in Eastern Ukraine. Founded in March of 2014 by a Ukrainian journalist and a Georgian military expert, the initiative sources, analyzes and translates information about Russian military actions in Ukraine into more than 20 languages. Through open source investigation and digital forensics methods, the initiative has collected multiple evidence of Russian military presence on the Ukrainian soil, compiled a comprehensive handbook on Russian aggression in Donbas, and conducted extensive investigations into the MH17 flight crash.
From ad-hoc activism to coordination with the government
One of the major obstacles undermining the efforts of civil society in countering Russian hybrid warfare was little coordination between the activists and the state. Although the Ukrainian government also took action by establishing the Ministry of Information Policy in 2015, attempting to launch its own "internet army" and adopting a new Doctrine on Information Security of Ukraine in 2017, most civil society initiatives were set up long before government's steps and operated without any state support.
Research by Internews Ukraine concluded that it was the activists across a wide range of professional spheres who constituted the backbone of anti-Russian propaganda efforts in Ukraine since 2014. According to researchers, activists based their actions on a conviction that "during an information-psychological war there is no time for contemplation, hesitation, multiple approvals of budgets and bureaucratic procedures".
Analysts agree that the most effective campaigns that exposed Russian propaganda and raised awareness about it in Ukraine and abroad were still the ones conducted by civil society.
Citizen journalism: what's next?
At the same time, the political situation in Ukraine remains volatile. Despite a high public demand for change, essential reforms are stalling, among them anti-corruption measures, judicial reform, electoral reform, and others. And the government is risking to fall into the trap of populist policies ahead of 2019 Presidential and Parliamentary elections and lose remaining Western support.
Under these circumstances, citizen journalism initiatives are playing an important role by continuing to provide balanced coverage of Ukrainian events for domestic and international audiences, while holding government accountable through advocating for reforms and offering a platform to critical voices.
As the conflict with Russia continues and the "Ukraine fatigue" settles in the West, activists are once again finding their work crucial to Ukraine's further democratic development and European integration.
1. Yasna, Ilami. 2015. "Ukraine-2014: Which Way Will the Digitalization Pendulum Swing?" in Digital Eastern Europe, ed. William Schreiber and Marcin Kosienkowski (Jan Nowak-Jeziorański College of Eastern Europe, 2015). ↑
Tetyana Bohdanova is a civil society development professional with a passion for using innovative technology for democratic change. She has spent the last ten years working in Eastern Europe and beyond to promote citizen participation and defend free and fair elections. Tetyana is also a Global Voices contributor and a researcher of social media and digital activism with a particular focus on Ukraine.
Read also: