Kazakhstan's secret services trace and threaten dissidents in Ukraine, as
Aleksey Vetrov
, Russian political refugee and civic activist, told in an
interview
to
Krym Realii,
RFE/RL's Crimean desk.
Aleksey's story is quite interesting. A businessman from Nizhny Novgorod, he became actively involved in a Russian protest wave since 2011. He, together with other opposition activists, created the "Nizhny Novgorod civil movement" to coordinate protest activities. The activist also participated in protest rallies in Moscow – at Bolotnaya square, in the Occupy Abay protest camp and so on. While being detained after an action, Aleksey was told that he was put on the wanted list. He was saved by the fact that no policemen were available to escort him to his city on that day. Aleksey was released, forced to write an appearance obligation, and then he decided to leave Russia.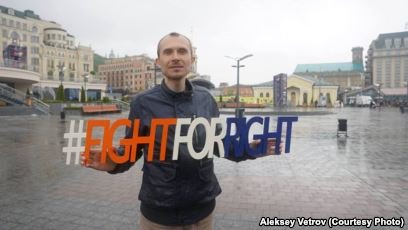 In 2014, Vetrov left Russia for Ukraine and asked for asylum. He was recognized as a refugee by UNHCR, but Ukraine did not grant him official asylum. For two years, Aleksey had volunteered in the Donbas SOS organization, giving aid to internally displaced persons from the Donbas, and also worked on a project with the Crimean Human Rights group. After a while, the activist started to help refugees from Kazakhstan who were also avoiding persecution by their native state in Ukraine.
[quote]
"They are first of all from the civil and political movement 'Democratic Choice of Kazakhstan,' which was recognized by a Kazakhstani court as extremist. The problems in Kazakhstan are the same as in Russia: lack of alternation of power, total corruption, persecution for nonconformity, massive torture in prisons, occasionally leading to death. Kazakhstan's oppositionists stand against these things. Since appearing in their home country can lead to their arrest, they have to coordinate all protest activities in Kazakhstan from abroad. The headquarters of Kazakhstan's opposition
is actually abroad," Aleksey explained.[/quote]
Mukhtar Ablyazov, the organization's leader and former energy minister of Kazakstan, got asylum in the UK and now lives in France. A part of the "headquarters" is in Ukraine.
"We coordinate the work of European human rights missions which visit Kazakhstan on our request, we organize rallies and help political prisoners. For example, recently we managed to release a woman who spent several years in a mental health hospital. Now she lives in Ukraine with her family and helps us, too. As our work became more effective and the activity of Kazakhstani activists increased, Kazakhstan's secret services became concerned," Aleksey explained.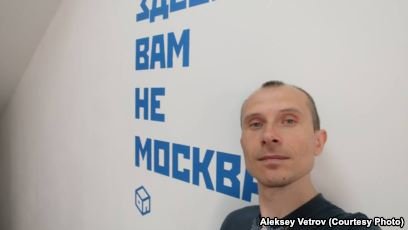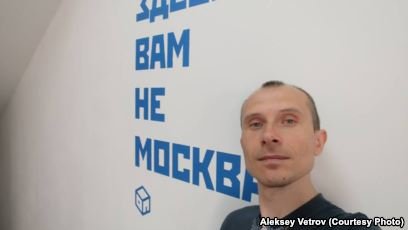 As the refugee says, several Kyiv activists in touch with him noticed he was being spied on.
"Sometimes we noticed it ourselves, and sometimes even the security in our housing complex pointed out suspicious cars with toned glass. The same began to happen with Ukrainians who helped us, often doing only simple technical jobs. For example, people who presented themselves as policemen came to them under various pretexts. Probably they just wanted to harass them. Neither the SBU nor National Police acknowledged that anybody from their agencies made such kind of visits. Moreover, SBU even opened an investigation based on my complained, in this way confirming that nobody from SBU or MIA was engaged in these harassments," the activist said.
Most outstanding was an attempt to kidnap Kazakhstani journalist Zhanara Akhmetova the previous month, as reported in details during her press conference.
"Zhanara called for a taxi, but a fake car arrived, in which Zhanara immediately lost her phone signal. The driver insisted to stop at his house under the far-fetched pretext of having to pick up his powerbank. When the journalist offered him her powerbank, he hesitated and then drove to the petrol station, where he left the car and started to call somebody. Then Zhanara saw his white headphone and a wire often used by law-enforcement operatives. She got so anxious that she jumped out of the car. The driver, however, did not call the company operator, did not ask for protection and for help in the situation, but only spoke to some people at a station and then left. The police who arrived completed a report," Aleksey says.
Besides this, as Aleksey told, the Kazakhstani opposition office is under constant surveillance till this day.
[quote]
"At the days of large protest actions in Kazakhstan, the signals are jammed in our office, which is actually my apartment: both the Internet and cell phone connections disappears which means that the blocking device is somewhere very near. Before one action, an unknown person called me and told that the SBU snatch squad was preparing to attack the apartment and to confiscate all our computer equipment. Later, the SBU confirmed that no attack was planned. The thing is that our computers do really contain information that the Kazakhstani secret services seek– all contacts of the 'underground,' personal data of activists, our future plans. From time to time we receive anonymous threats that we will be kidnapped and taken to Kazakhstan and Russia. Those wh
o
call demand access to our computers and cell phones,
" Aleksey told.[/quote]
Failing to access the equipment, the unknown people tried to enter Vetrov's rented apartment, also used for the organization's meetings and current work.
"Even before the open threats, there were several attempts to break into this flat. At night, some people playing the role of delivery guys came to this apartment, knocked on the windows and walls, checked if I was inside. Our other colleagues also noticed strange toned cars near the office. Every time when they are near, we lose our signals. There was an attempt to break into Zhanara's apartment too," Alexey Vetrov lists.
The refugee has trouble answering how Kazakhstan's secret services collect information on activists in Ukraine.
"We know that the refugees' personal data collected by the Ukrainian migration service repeatedly ended up at the Russian Prosecutor General's Office and MIA. Documents with evidence of this were repeatedly presented in court hearings. But it is unknown whether this kind of interaction is official or the data is transferred by particular employees who are in some way connected with Russia. It is quite possible that such kind of leaks can happen also with Kazakhstani refugees. If the Ukrainian state bodies do not cooperate with the Kazakhstani ones officially, it appears that Kazakhstan's secret services commit illegal espionage here," he supposes.
The activist says that the activity of stalkers became less visible now, but explains this by the lack of planned rallies in Kazakhstan in the nearest month.
"They always became active exactly when some protests took place in Kazakhstan. So, if prior to the new one everything begins again, I will not be surprised," Aleksey anticipates.
[quote]
"Since I was refused a refugee status, Ukraine does not guarantee my security. Meanwhile, the UNHCR recently shut down the programs of transferring refugees to a third safe country. Since I do not have a Russian foreign passport, I can not leave for a third country by myself, and that is why I stay in Ukraine, where I am obviously in danger right now. I am very concerned about the perseverance of Kazakhstan's secret service to get data kept at 'Democratic Choice of Kazakhstan' computers. Moreover, now I am a livin
g
data storer myself,"
Aleksey complains.[/quote]
---
Read also: