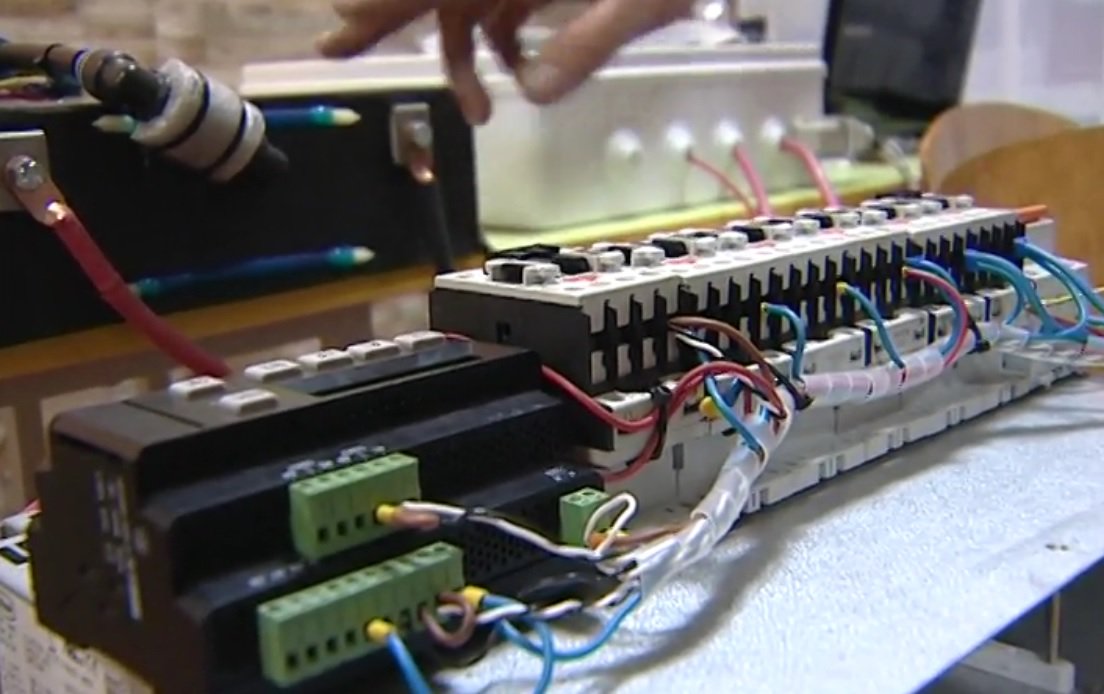 Experimental model of electric-vehicle battery by Oleksandr Tsykhmystro. Photograph: objectiv.tv 
Oleksandr Tsykhmystro, a 44-year-old electrical engineer from the northeastern-Ukrainian city of Kharkiv, says he developed a battery for electrical vehicles which charges several times faster than its analogues by Tesla.
Mr. Tsykhmystro has been developing his electric-vehicle battery Alex UR Batt for three years. As of now, he has patented its experimental model and is patenting his invention, Ukrinform reported.
The battery has the output capacity of 24 kW, it's equipped with a two-level fire-extinguishing system.
"Tesla company's charging time is 40 minutes to charge the battery to 80% [using Tesla Supercharger technology – YL], we charge ours to 80% in 12 minutes. Tesla's full charging takes 75 minutes, we fully charge it for 20 minutes," Oleksandr Tsykhmystro states.
The inventor told that he used two Tesla battery cells for his device, other components were produced at 10 Kharkiv enterprises. According to Tsykhmystro, his battery is twice as cheaper than foreign models.
Ukraine's Prime Minister Volodymyr Hroysman expressed his confidence that "the whole world will talk about this invention soon."
Mr.Tsykhmystro is looking for 2-3 million dollar investment in the equipment to launch production. He says that he is negotiating with some European and Chinese companies who have taken interest in this invention.
As of now, the inventor uses two modules and continues to assemble new ones, Mr.Tsykhmystro needs ten more modules to run an electric car on his battery in the following spring.
Meanwhile, critics believe that the charging time of the full 100-kWh set of Tsykhmystro's battery will take just the same time as Tesla's 100-kWh battery.
---
Read more:
Tags: invention, Kharkiv, Science and Innovation, Ukraine