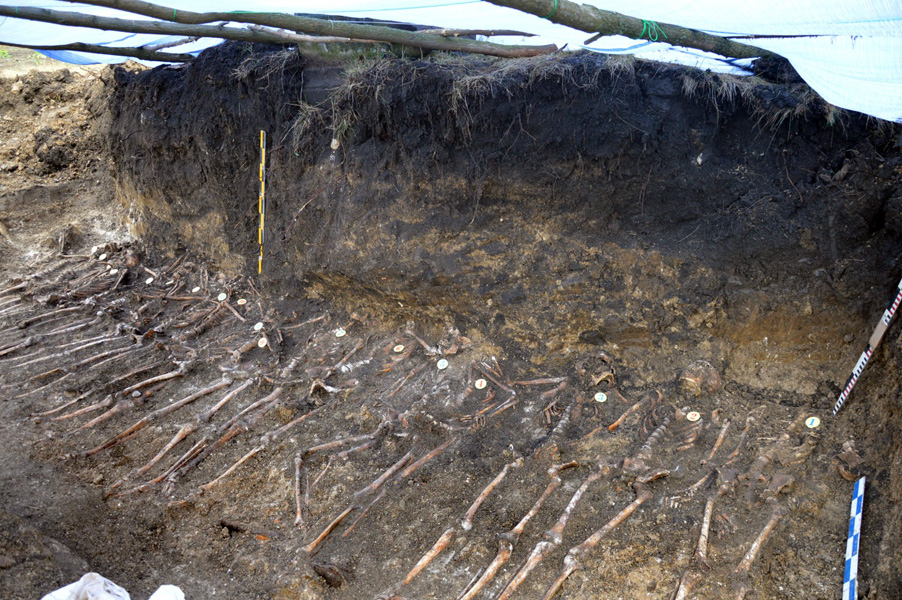 Researchers of the Lviv Regional Council Memorial Research Enterprise "Dolya" recently uncovered a mass grave of UNR soldiers in a field located between the villages of Kukavka and Tarasivka in Mohyliv-Podilsky Raion, Vinnytsia Oblast.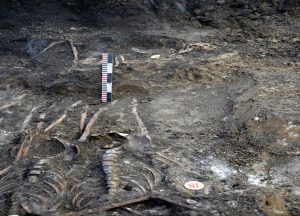 According to a local, Mykola Drabaty, who remembers the stories recounted by elderly villagers, the soldiers buried in the grave were members of the Second Volyn Division of the UNR Army*, who were mobilized in Kukiv Volost, Mohyliv-Podilsky Raion, Podillya Governorate.
*Ukrainian People's Republic/Ukrainian National Republic declared on June 10, 1917
The Ukrainian soldiers were captured by the Red Army. In November 1920, the Bolsheviks led them beyond the village and executed them mercilessly. Several shepherd boys witnessed how this massacre was carried out by the communist military.
That same evening, the young shepherd boys ran home and told the village locals what they had seen in the nearby fields. The locals went out and buried the bodies in a mass grave. Sometime later, a farmer from Kukavka, Isak Drabaty erected a stone cross on the grave and a tombstone with an inscription about the tragic events.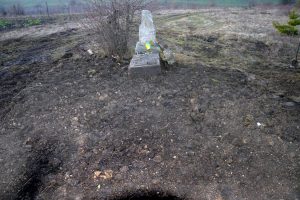 Svyatoslav Sheremeta, Director of the Memorial Research Enterprise "Dolya" pointed out that the Bolsheviks slaughtered the Ukrainian soldiers with their swords. In fact, the archeologists discovered skulls that were split transversely and skeletal remains hacked to pieces.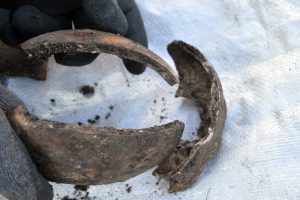 According to Svyatoslav Sheremeta, this is one of the first mass graves of UNR soldiers uncovered by "Dolya".
The diggers also found various artifacts, such as buttons that belonged to three armies of different states. Unfortunately, it was not possible to identify the human remains, but researchers intend to work further on the grave.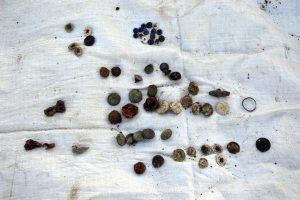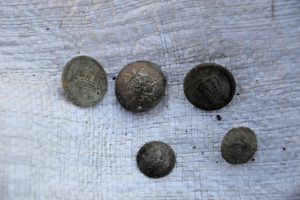 The bodies were exhumed and transported to a temporary place where they will rest until they have been solemnly honoured and reburied.
Tags: Bolsheviks, Crimes of the Soviet communist regime, History, mass graves, News, Ukraine, Ukrainian archaeology, Ukrainian history, UNR, Vinnytsia