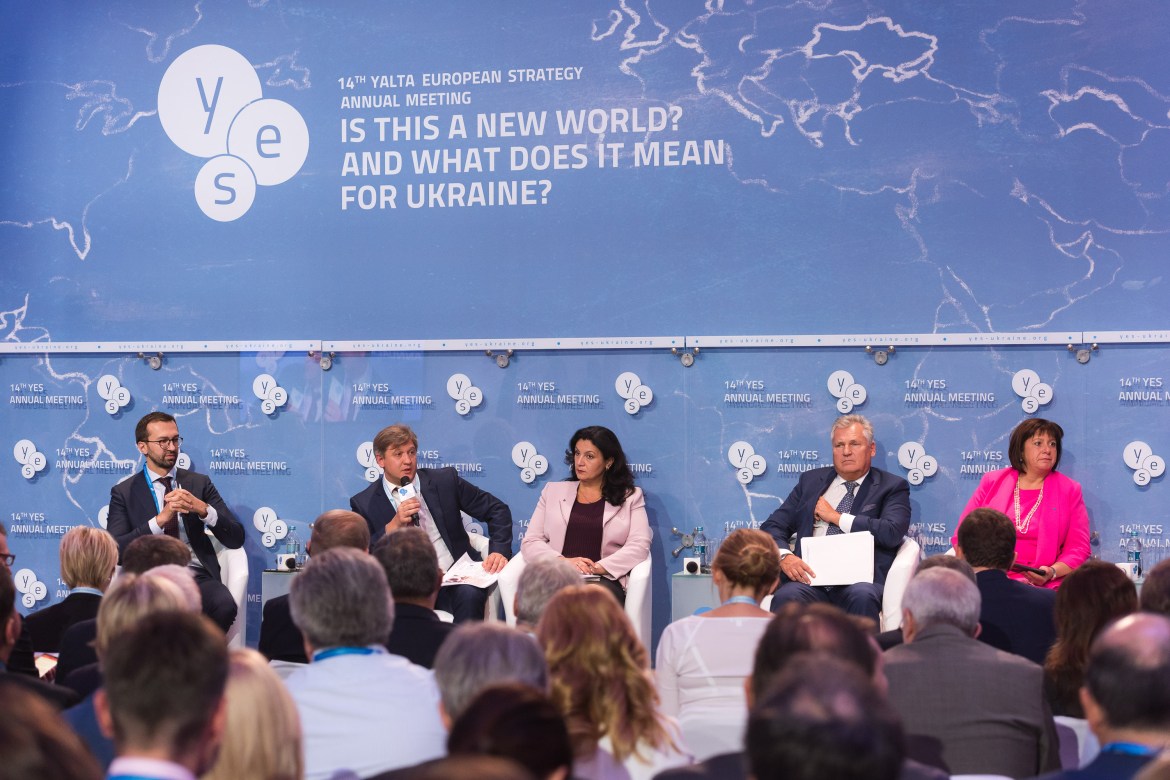 Photo copyright: YES © 2017. Photographed by Sergei Illin, Aleksandr Indychii and Aleksandr Pilyugin 
On 14-16 September 2017, the 14th Yalta European Strategy (YES) conference took place in Kyiv. Previously, from 2004 to 2013, it has been held in Crimea, but it had to be relocated since 2014 due to the Russian annexation. Nowadays, the goal of this meeting is to connect Ukraine to international partners, supports forces for change in the country, and build networks of supporters for Ukraine worldwide.
This year's installment featured numerous important comments on Ukraine's economy, security, and its relations with international community. Here are the 10 most interesting ones.
Prepared by Vitalii Rybak for UkraineWorld group (ukraineworld.org)
Tags: EU, NATO, reforms in Ukraine, YES conference