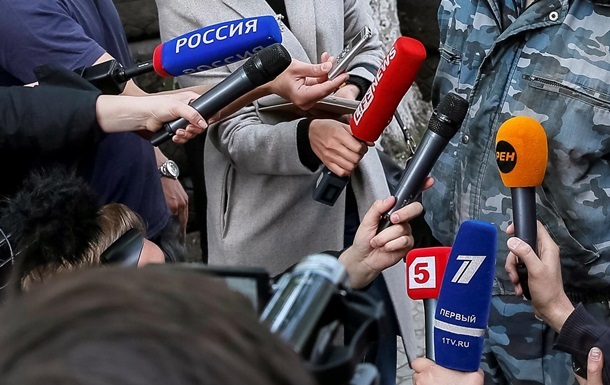 Photo: korrespondent.net 
During the summer,  some new initiatives aimed at countering pro-Kremlin disinformation in Europe appeared.
Prominent Russian sociologist and dissident Igor Eidman has started a new Facebook group to "counter Kremlin propaganda" in Germany, as reported by Brian Whitmore of RFE/RL in his daily roundup of trends related to Russia. The group had over 600 members by the beginning of September. In its declaration, the "Organisational committee of Russian-speaking Europeans" criticises "Kremlin manipulation that leans on massive propaganda by Russian TV channels". The group stresses the view that a significant part of Russian-speakers in Germany support democracy and European values, but that their voices often go unheard.
Another initiative identified by Whitmore is based in Latvia, where a former journalist for online newspaper Lenta.ru, Anton Lysenkov, is seeking to counter pro-Kremlin narratives through his "Spektr-magazine". Among other things, this magazine has reported that Russian President Vladimir Putin mentioned in an interview with American filmmaker Oliver Stone that a Spanish air traffic controller at Kyiv airport had supposedly witnessed two Ukrainian fighter jets near MH17 flight before it was shot down and crashed in July 2014. Allegedly the remarks to Stone were made in July 2015 and will, according to TV channel Dozhd, be published in a book next month.
The story of the mysterious Spanish air traffic controller is a recurring piece of disinformation: the airport where he supposedly worked for several years has confirmed that at that time all of their air traffic controllers were Ukrainian. The international Joint Investigation Team (JIT) has concludedinstead that MH17 was shot down by a BUK missile located in an area controlled by Russia-supported rebels. It has also concluded that the missile launcher was transported from Russia into Ukraine and back again into Russia.
Ukrainian initiative Stopfake.org already has well established and wide content in Russian, and journalist Alexyi Kovalev reports via his Noodleremover from Moscow.
At the same time, media operating in the English language are also investing in reporting on Russia. BuzzFeed News will brush up its Russia coverage by partnering with online outlet Meduza, another Latvia-based online outlet launched in 2014 by a team of Russian journalists who resigned from their jobs at Lenta.ru.
Tags: International, Russia, Russian propaganda