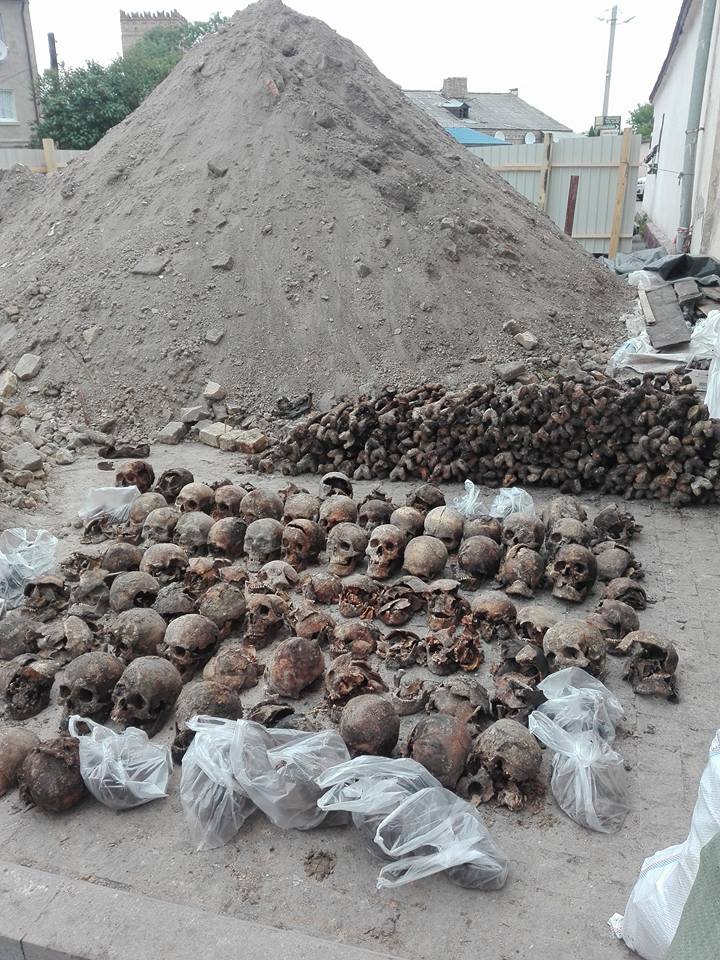 Archeologists and researchers spent six days working on the exhumation of remains of Ukrainian prisoners executed by the NKVD* on 23-24 June, 1941 in Lutsk prison, Volyn Oblast. Excavation work was completed on June 18, 2017.
NKVD – the People's Commissariat for Internal Affairs was the leading Soviet secret police organization from 1934 to 1946. It is known for its political repression and implementation of the Great Purge under Joseph Stalin.
The fact that these prisoners were actually executed is evidenced by Mosin and Nagan gun holsters lying in the pit, as well as corresponding bullets found in the bodies.
This is the first massive killing site to be uncovered, but researchers say there are many more to explore.
Criminal proceedings have been instigated for mass murder committed by a totalitarian regime (the USSR).
The bodies were found on the grounds of St. Brigita Monastery (1624), which burnt down in 1845 and was turned into a prison in 1890.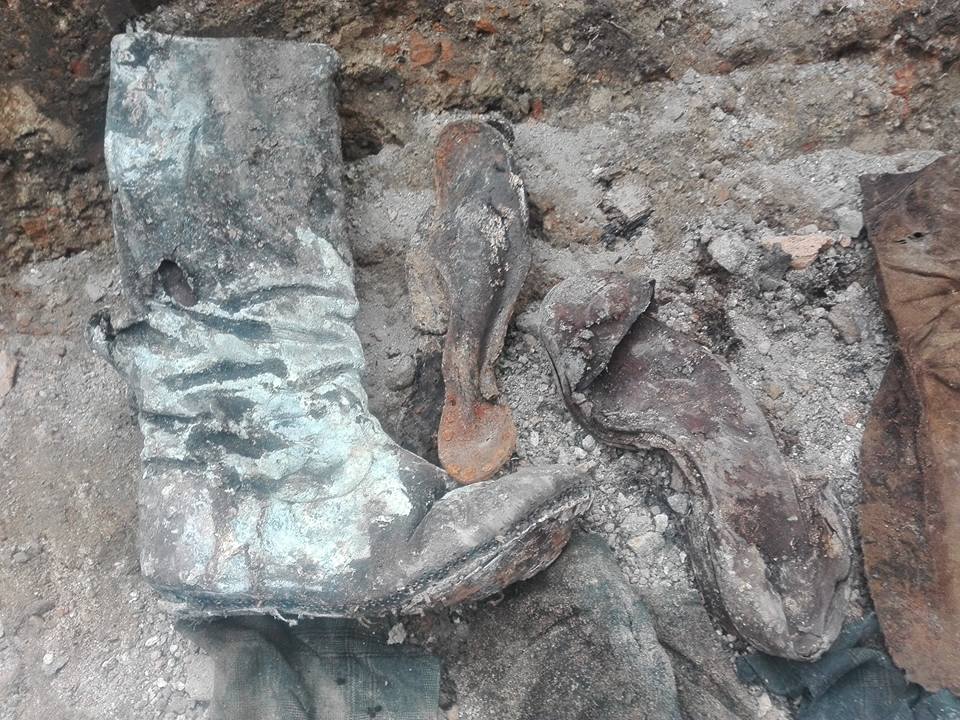 The prison functioned until the 1960s and was governed by different countries: Russia, Poland, the USSR, Nazi Germany, and again the USSR… Tragic pages of history are connected with the monastery.  Fleeing the Nazi offensive, NKVD officers executed more than 3,000 people on the grounds of the minastery, mainly political prisoners: priests, doctors, intellectuals, peasants and burghers suspected of cooperating with Ukrainian nationalist organizations.
Other executioners followed… The Germans opened a Stalag (camp for prisoners of war) on the premises. There were two Stalags in Lutsk – Stalag 360/Z (in the monastery) and Stalag 365/Z (in the castle).
107 bodies were exhumed. Judging by the shoes and skulls, several women were also executed. In addition to human skeletons, the remains of civilian clothes and shoes, combs, toothbrushes, razors, and a cigarette case were found in the excavation pit. No pendants, crosses or jewelry were discovered.
Next week, the remains will be transferred for forensic examination, after which they will be reburied at the monastery.
The "burial pit" measures 5 m. in diameter and is 2 m. deep. The crater was formed by a bomb, fragments of which were discovered in the walls of the pit.
It is interesting that foundations discovered at the bottom of the pit are more ancient than the monastery itself, so archeologists presume there may be more "burial pits" and more remains.
Exhumation was made possible thanks to collaborative work between members of the Public Council at the Volyn Regional State Administration and the Lutsk City Council, which allocated funds for this excavation.
According to eyewitnesses, the number of prisoners executed by the NKVD may total from one to four thousand persons.
Authorities and scholars say that all the remains will be properly buried and the memory of these innocent political prisoners will be honoured. The former prison will be turned into a museum.
Tags: Crimes of the Soviet communist regime, execution, exhumation, History, News, NKVD, Political prisoners, Ukraine, Ukrainian history, Ukrainian political prisoners