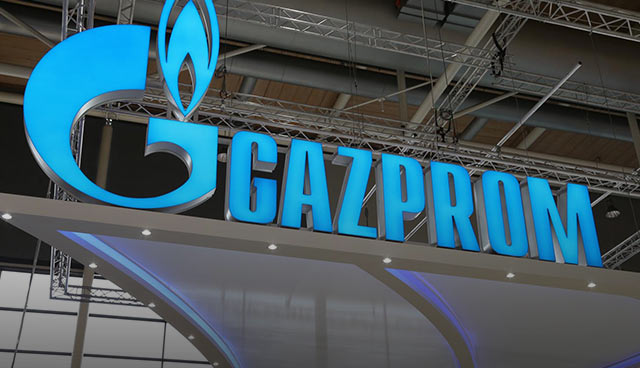 On 31 May, the Arbitration Institute of the Stockholm Chamber of Commerce has granted a full victory to the Ukrainian oil and gas company Naftogaz in the case of the "take or pay" clause forced on Ukraine under the gas supply contract with Russia's Gazprom. This is a welcome development in a three-year-long case, but it is not finished yet.
Here is what you should know about the case: 
1.    The case hinges on the gas trade deal in January 2009. It has been signed by Naftogaz and Gazprom. It is worth noting that the heads of these companies inked the deal right after the negotiation between Vladimir Putin and Yulia Tymoshenko, a former PM of Ukraine. Media and experts used to call it a "Putin-Tymoshenko agreement." Its full text is available here.
2.    This deal has been highly unfavorable for Ukraine. According to that agreement which was praised by Tymoshenko, Ukraine had to pay 450 dollars per 1000 cubic meters of Russian gas. In 2009, it was the highest price among all the consumers in Europe. Moreover, Ukraine was obliged to buy 52 billion cubic meters of gas regardless of the consumption. (For comparison, in 2016, after Ukraine made a substantial U-turn of its gas imports from Russia to EU, the country consumed only 11 billion cubic meters of gas, and none of them were bought directly from Russia). Ukraine also took a fee for the transit of Russian gas to Europe which was much lower than the market price — 1,7 dollars per 100 km transit of 1000 cubic meters of gas.
3.    Gazprom demanded to pay for the gas Ukraine did not buy. Russian company filed a lawsuit in order to make Naftogaz pay 47,1 billion dollars for the gas which Ukraine did not receive. Additionally, Russia wanted Ukraine to pay for the gas Gazprom delivered to "DNR" and "LNR." Gazprom also wanted to defend its ban on gas re-export.
4.    Naftogaz demanded to oversee the deal. Ukrainian company filed a lawsuit in order to re-calculate a fair price on the consumed gas and receive compensation for insufficient supply of gas. Naftogaz wanted to receive 30,3 billion dollars of reimbursement. Arbitration Institute of the Stockholm Chamber of Commerce upheld Naftogaz's demand to have the price revised with regard to market conditions. It also canceled the ban on gas re-export. Ukraine has already received first payment from Gazprom after the court decision, as Pavlo Petrenko, Ukraine's justice minister, claimed. He promised to "name the figures soon."
5.    Experts consider court's decision a huge win for Ukraine.Mykhailo Honchar, a President of the Centre for Global Studies "Strategy XXI," argued that Kremlin has been using the deal of 2009 to weaken Ukraine and drain its financial resources. "The decision of Stockholm Chamber of Commerce will have a long-lasting effect in Russia's hybrid war against EU, which is not noticed by the Europeans. The EU has been treating Gazprom actions as business only," Honchar noted. Karel Hirman, an expert of the Strategic Advisory Group for Supporting Ukrainian Reforms (SAGSUR), writes that this development might support Ukrainian economy and strengthen its currency if used properly. However, he notes, the amount of reimbursement Gazprom has to pay is not clear yet. Olena Zerkal, Ukraine's deputy foreign minister, also welcomed the decision of the Arbitration Institute of the Stockholm Chamber of Commerce. "Our main interest in this case is for gas supplies to Ukraine to be based on European principles and the rules of the gas market functioning, as required by our national legislation, the Energy Community Treaty, and the EU-Ukraine association agreement. The only company to aggressively oppose this is Gazprom," Zerkal argued.
Prepared by Vitalii Rybak, Internews Ukraine, for UkraineWorld group