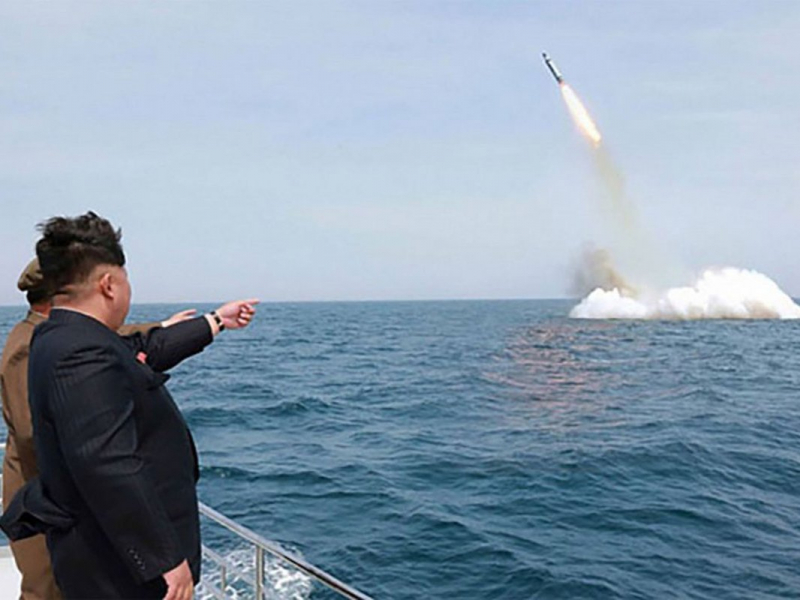 Kim Jong Un, the "Supreme Leader" of North Korea, supervises the April 22 test-launch of a missile from a submerged platform. (Image source: KCNA) 
In the face of Western efforts to isolate North Korea, Russia has almost doubled its sales of coal and oil to Pyongyang during the first quarter of this year compared to the last quarter of 2016, delivering 26.7 million US dollars' worth of coal and 1.2 million dollars' worth of oil, according to Moscow's Birzhevoy lider.
The business paper points out that, media claims notwithstanding, these sales do not violate the international sanctions regime because oil is not on the list of goods not to be sold to North Korea but does say that Pyongyang is not able to pay for these deliveries out of current accounts.
During the first quarter of this year, the paper continues, North Korea sold Russia goods totaling only 420,000 US dollars. Most of these were either musical instruments or chemical products.
Last week, Russia began direct cargo and passenger shipping between Vladivostok and a North Korean port (for more info see "Russia opens shipping route between Vladivostok and North Korea.").
---
Related:
Tags: International, North Korea, Putin, Putin regime, Russia, Russia's confrontation with the West, Russia-North Korea relations