On 17 May 2017, an official ceremony took place in the European Parliament to sign the legislative act finalizing the visa-free regime for Ukrainian citizens. The ceremony took place in Strasbourg and was broadcast by the EU channel EBS.
The document was signed in Strasbourg by EP President Antonio Tajani and Maltese Minister for Home Affairs and National Security Carmelo Abela. Ukrainian President Petro Poroshenko and EU Parliament rapporteur on Ukrainian visa liberalization Mariya Gabriel also attended the ceremony.
After signing, the decision on the visa-free regime for Ukrainians has also to be published in the Official Journal of the EU. It will come into force on 11 June 2017, according to Ukraine's Deputy Head of the Presidential Administration Kostiantyn Yeliseiev.
At a joint press conference after the signing, EP President Antonio Tatjani said that the new rules are a "good signal for Ukraine" and that Ukraine and the EU need to "work together for peace and stability." Ukrainian President Petro Poroshenko, in turn, said that with the visa-free regime, Ukraine returns to the European family and says the final farewell to the Soviet and Russian empire.
The decision on visa liberalization passed many previous stages in EU structures. On 2 March, it was endorsed by EU Ambassadors, on 9 March it was approved by the EU Civil Liberties Committee, voted for at the EU Parliament on 5 April, endorsed once again by EU Ambassadors on 26 April, adopted by the qualified majority of the Council of EU Ministers on 11 May, and finally signed by the EU President and representative of the country holding Presidency at the Council of the EU (Malta) signs the decision on 17 May.
The visa waiver will apply to all EU member states except Ireland and the United Kingdom. It does not confer a right to work in the EU.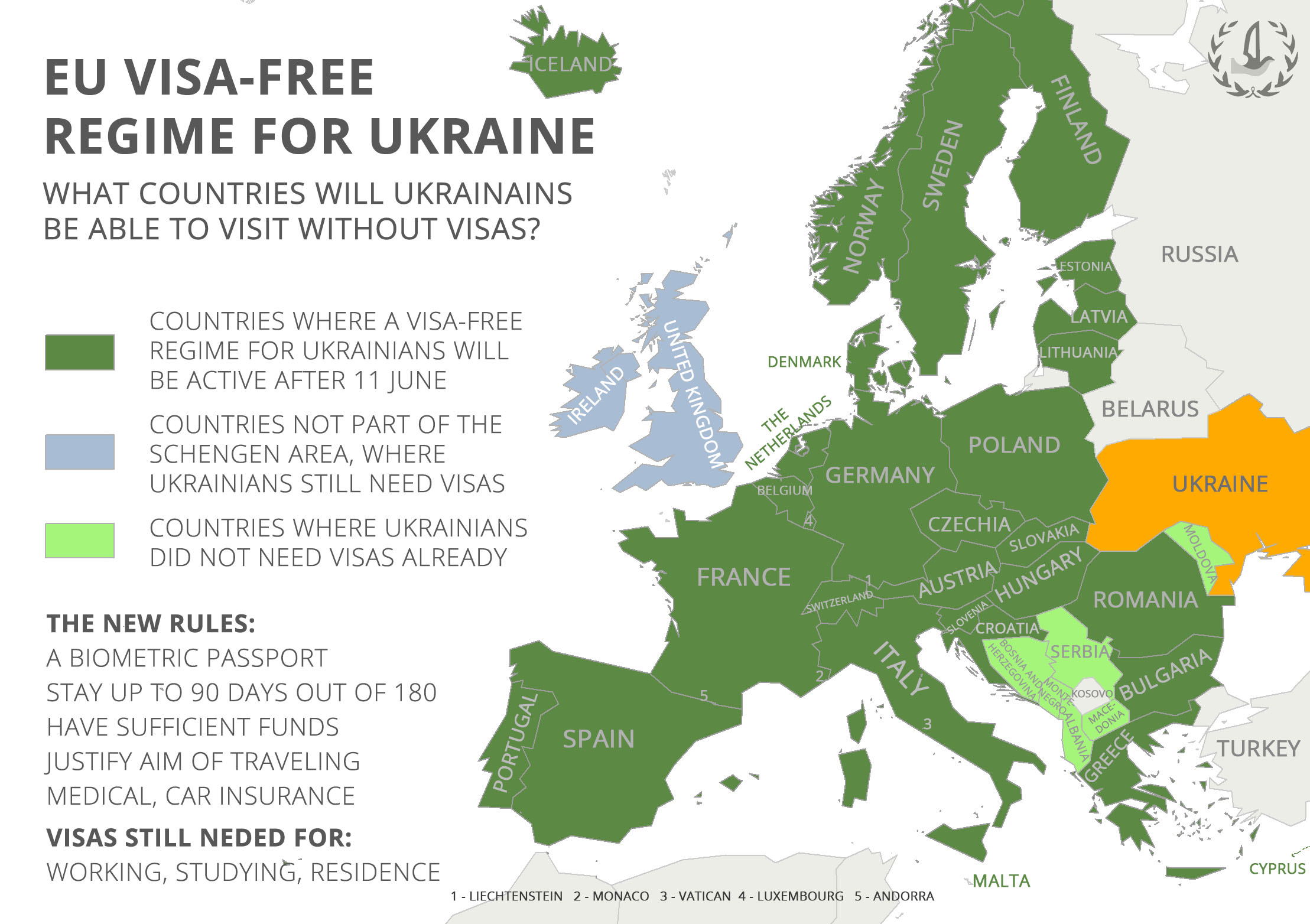 Read also:
Tags: EU, News, visa, visa liberalization