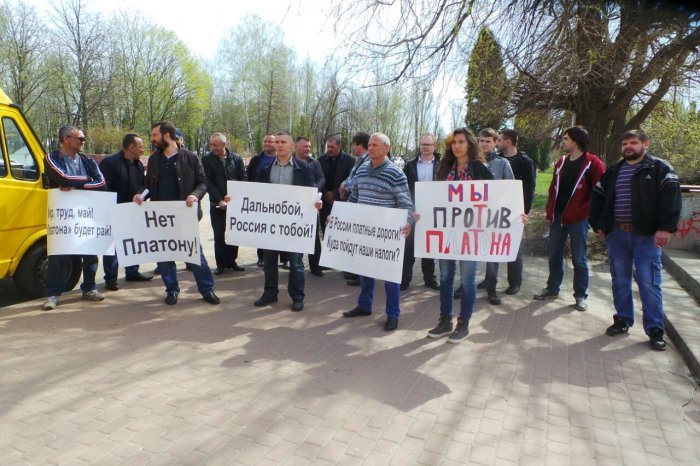 One of the protest locations of Russia's striking long-haul truckers (Image: glavny.tv) 
The long-haul truckers strike in Russia is beginning to have an impact on Russian politics. Those governors who have been unable to find a common language with the strikers are among those who have seen their rating by the Petersburg Politics Foundation fall the most and who are thus likely candidates for dismissal.
The foundation points to particular problems in that regard for the heads of Oryol, Tyumen and Daghestan federal objects (glavny.tv and nakanune.ru).
Now that the May holidays are ending, some truckers may resume their strike this week, although most are likely to wait to see what happens when their leaders meet with senior Russian transportation officials a week from today in Moscow.
Related:
Tags: Anti-government protests in Russia, Daghestan, International, Putin regime, Russia, Russian truckers, strike