On April 12, 2017, the Verkhovna Rada of Ukraine held meetings with relatives of prisoners and persons missing in the war zone.
We spoke with Liudmyla, sister of Serhiy Hlondar, who has been held captive by "DNR" forces for more than two years. Serhiy and Liudmyla have two young daughters, Mariya and Anna.
What was said at the meetings? Were any concrete decisions made?
We've been fighting long and hard for the liberation of all our men. We continue demanding that our government officials and Minsk representatives work harder on speeding up their release.
Personally, my brother has been imprisoned for two years and two months. There are about ten men in the same situation.
Therefore, we never stop sending appeals to deputies, to different organizations, to volunteers… so that they may help us in some way.
On April 12, we finally had a meeting, which was organized by the Samopomich Party, and we're very grateful to everyone who made it happen. We met with the head of the Verkhovna Rada and with representatives from different factions, and we asked them to separate the prisoner exchange process from the Minsk format. We also asked each deputy to personally take competent and effective measures to liberate our men.
We talked about our men's status. Are they prisoners, hostages or are they just detained?
We were promised that a working group would be organized; it will deal with reporting of the Minsk Talks, of each deputy's actions, and how this will continue.
The meeting was constructive. We haven't had such a meeting in the two years we've spent demanding, appealing and fighting for our guys.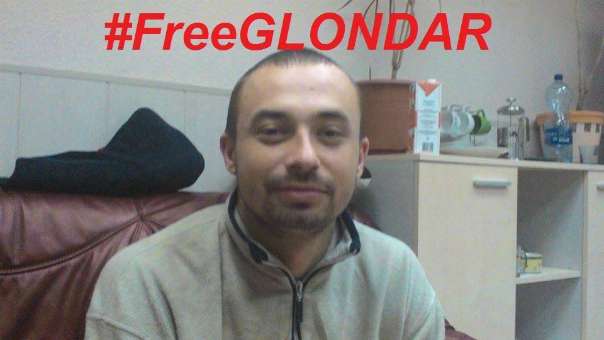 Is your brother on Nadia Savchenko's list?
Yes, she spoke to him personally when she visited the occupied territories.
The Minsk Talks were held on April 12, and MP Iryna Herashchenko brought us letters from our men.
What do they say?
My brother says that we should pray to God because we can't rely on anyone else. The men ask people to write more often, and if possible, send food parcels and hygiene products. We haven't had any direct contact with the men since last June, so we really don't know what the conditions are like.
According to official statements, 418 persons are reported missing and 121 are held in captivity in the occupied territories of the so-called "DNR" and "LNR".