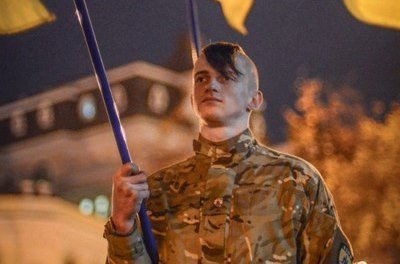 Ihor Halushka  
Doctors of the Mechnikov Regional Clinical Hospital in Dnipro are fighting for life of 21-year-old Ihor Yalushka, call sign "Tysak" (Slasher). Ihor is one of five brave young men who ignored the sniper bullets and rushed to pick up wounded Maidan activists on Instytutska Street in Kyiv on February 20, 2014.
Doctor Serhiy Ryzhenko and his devoted medical team have operated several times on Ihor who is still in critical condition. The young boy suffered serious injuries in Maryinka when running out to rescue his comrade Danylo Rybalchenko, call sign "Ryba" (Fish), during heavy shelling by Russian occupation troops.
Danylo is from Tavriysk, Kherson Oblast. Dr. Ryzhenko reports that the young man is conscious and in stable condition:
"Danylo says that he owes his life to Ihor. Danylo is 28, from Kherson Oblast…  a gunshot wound to the head. He was lucky, the bullet smashed through the mastoid process and exited in the occipital area. He's conscious and says that they were just defending their country."
Mykola Prytula, another "Angel of Instytutska" confirmed that Ihor had been seriously wounded in the war zone. He was shot in the head while rescuing a wounded comrade. His condition is critical, but stable.
Dr. Ryzhenko states that the two soldiers were seriously wounded in the head during this battle. He adds that if both fighters survive, he will again believe in miracles.
Ihor Halushka and his Angel brothers are from Lviv. On May 3, 2014, they were awarded the St. George Medal by Lviv for their courage on the Maidan and for their fight for Ukraine's freedom
Ihor Halushka enlisted in 2015, and was immediately thrown into battle with the enemy.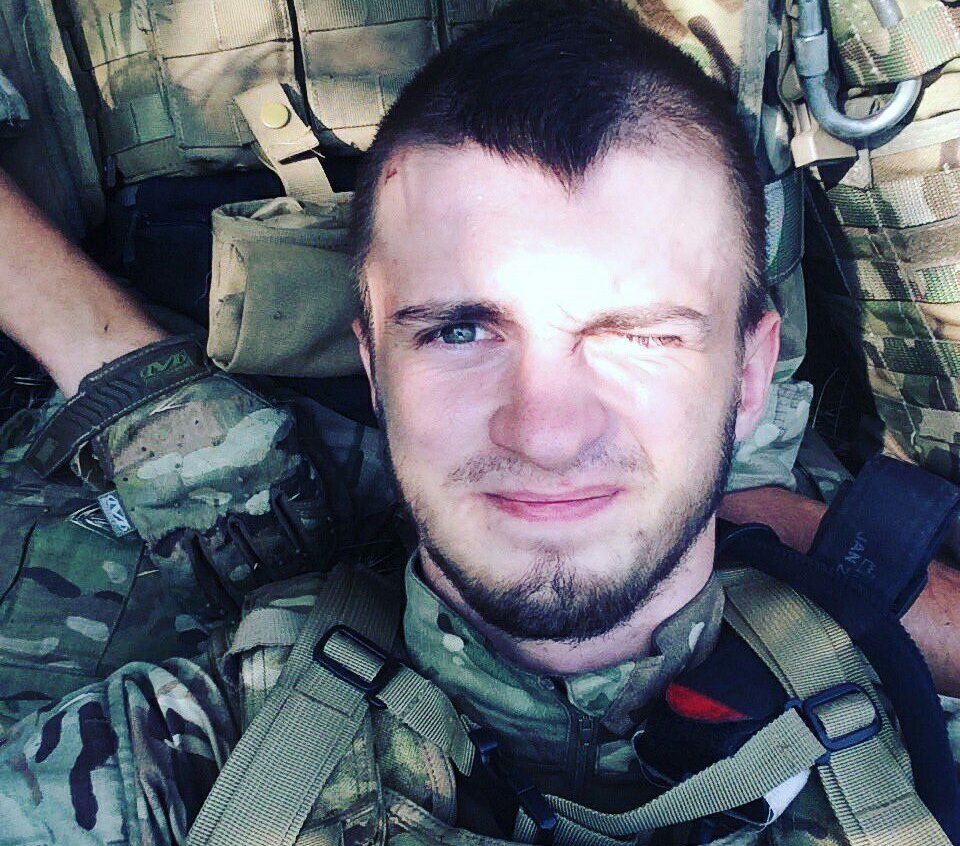 Assistance for Ihor, Danylo and their families can be sent to the following accounts:
Natalia Halushka, Ihor's mother – Pryvat Bank No. 4149497855096147
Danylo Rybalchenko: Pryvat Bank: No.4149497847582576 
Tags: Donbas war (2014-present), Help Ukraine, Maidan, Mechnikov Clinical Regional Hospital (Dnipro), News, Ukraine