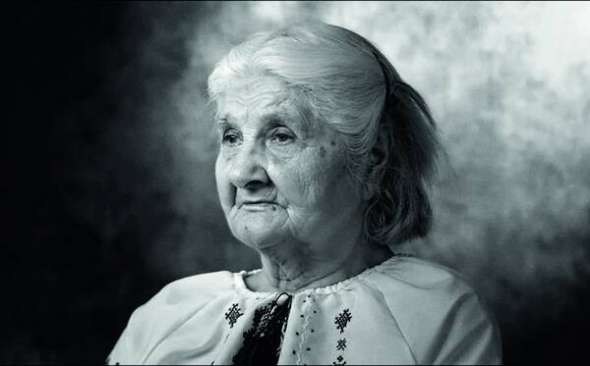 Anna Popovych in "Chronicles of the UPA 1942-1954"
 
Anna Popovych was born in the village of Zelena, Nadvinyansky Raion,  Ivano-Frankivsk Oblast on May 29, 1925. During the interwar period, most of the territory of today's Western Ukraine belonged to the Second Polish Republic. The family had five children – three boys and two girls. Anna was a special little girl with a strong feeling for others and visional dreams. When she was two years old,  she fell into a well, but was rescued just in time. This dramatic event marked her life forever, giving her the gift of foreseeing the future.
As a teenager, Anna attended sewing courses, which were organized by Vasyl Fytsynets, member of the Organization of Ukrainian Nationalists (OUN). She never slept at home because the Polish police readily arrested anyone, even teenagers, for participating in patriotic Ukrainian organizations.
When the Bolsheviks occupied Western Ukraine in 1939, Anna and most of her family joined the ranks of the Ukrainian Insurgent Army (UPA). Her father was killed in 1943, and her brothers, Mykhailo and Vasyl fought with the partisans and were both killed in combat by Bolshevik troops, in 1946 and 1948 respectively. The Soviets also tortured and killed Anna's mother in 1947. Yet another brother, Mykola, worked as an informant for the OUN and hid partisans in the forest. He was captured, sentenced to prison, where he died in 1957.
Anna and her friends collected food products and clothes for the partisans; she also acted as a liaison officer and secretary to the local UPA command. In 1944, she fell into the hands of the Soviet secret service, was imprisoned, beaten, and repeatedly raped, depriving her of the possibility to have children.
In 1948, she joined the UPA unit led by Luka Hrynishak (call sign "Dovbush"), and continued her fight for freedom against the Bolsheviks.
In the summer of 1951, a captured UPA insurgent broke under torture and gave the NKVD the location of Dovbush's unit. Anna heard the voice of her dead mother telling her to leave the bunker where she and the commander were hiding. The partisans managed to collect all the important documents and escape a few minutes before the Soviets arrived.
One day, Anna was seriously wounded in her left arm during a battle with the enemy. She refused to surrender and decided to shoot herself. The gun went off…. and misfired. She then pulled the pin from a grenade with her teeth. When she regained consciousness, she found herself lying wounded, but alive and unharmed, in a deep hole. She stood up and started running, hoping the enemy would shoot and kill her. However, she was captured alive and her arm was amputated.
Partisan comrades, Myron Svidruk , Petro Khopta and Ivan Savchuk liberated Anna from the hospital. In May 1954, the Soviet security services captured "Dovbush", who broke under torture and led them to a UPA cache on Mt. Berezovachka in the Carpathians where Anna and other partisans were hiding. Anna Popoych was sentenced to ten years imprisonment and was transferred to Mordovia, then to Kemerovo and Irkutsk regions of Russia.
Anna's lover, Dovbush refused to sign a letter asking for clemency and was executed by the NKVD in September, 1956. In the gulag, Anna was summoned twice a week for questioning. She refused to confess to anything, later declaring that only her faith in God and love for her country helped her survive the inhuman conditions. She finally returned to Ukraine in 1964.
Anna and her husband Pavlo Matveyko, also a member of the national-liberation struggle, settled in the village of Zalissya, Lviv Oblast, but remained under constant surveillance of the KGB. She died peacefully in April 2015.
Anna's story was recorded with many others in the documentary "Chronicles of the UPA 1942-1954". Her biography also inspired film director Taras Khymych to recount her story in his new film "Zhyva" (Alive).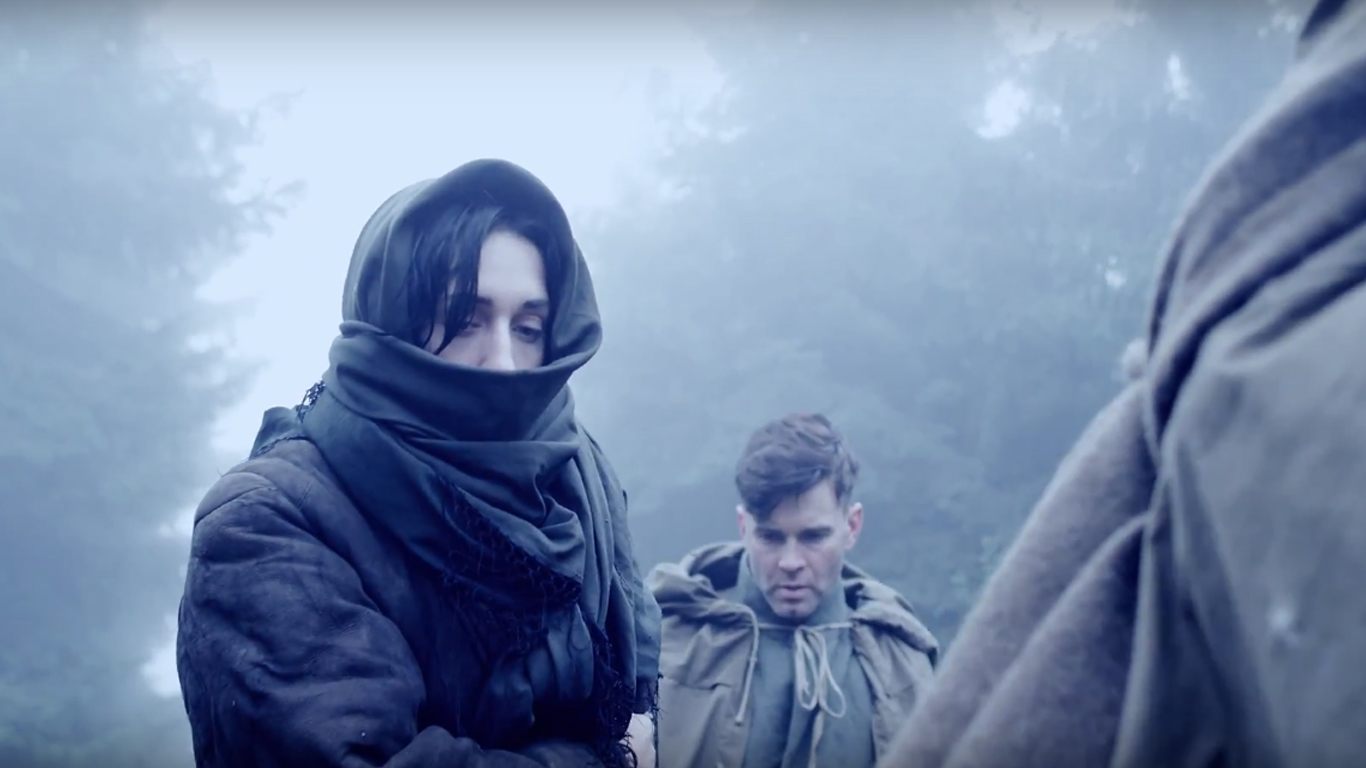 Tags: GULAG, History, NKVD (Soviet People's Commissariat for Internal Affairs), OUN/UPA, Stories, Ukraine