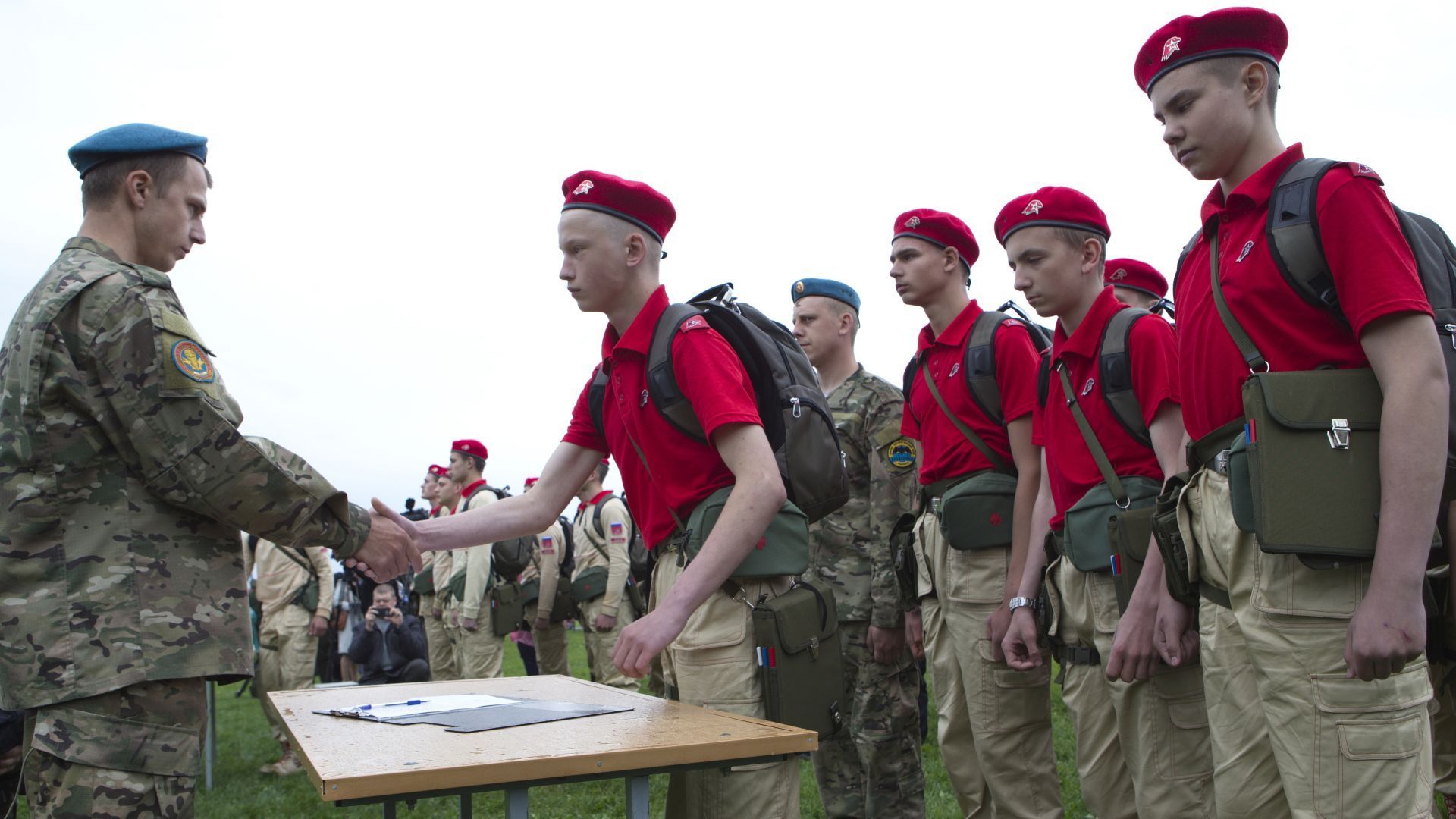 The Russian Defense Ministry founded the "Youth Army" troops for children from 8 to 18 years old in 2016. (Photo: RIA) 
As part of its program to restore Soviet-era practices of pre-induction military training, something the LDPR has been pressing for since last year, the Russian defense ministry has announced plans to create a new militarized youth movement that will provide military training to young people before they reach draft age.
On the one hand, such a program will help the Russian armed services by ensuring that draftees will know something about military standards before they report for duty. And on the other, it will give the regime yet another force it can use either to drain off energy from other paramilitary groups in Russia or alternatively to fight them or others in the streets.
Yesterday, Defense Minister Sergey Shoigu told a meeting of 500 delegates from 85 regions at Moscow's Patriot Park that he and his ministry are committed to establishing "hundreds of centers of patriotic training and hundreds of centers of Youth Army throughout the country."
"We will do everything in order that you will be the strongest, the most intelligent, the most handsome and what is the chief thing the most worthy citizens of our country," Shoigu said, via a system of military-sports competitions, clubs and spartakiads of various kinds of military-related skills. The ministry "already developed a structure of the Youth Army movement tied to locations of military bases, commissariats, service academies, and facilities of DOSAAF [the paramilitary Volunteer Society for Cooperation with the Army, Aviation, and Fleet organized in 1927 – Ed.]  and TsSKA [Central Sports Club of the Red Army – Ed.]."
A week ago, the defense ministry said that the Youth Army movement would be organized over the course of the summer and that it would be fully operational by September 1. It added that its members would study "the foundations of tactical operations and the military history of Russia."
A defense ministry source told the Grani.ru portal that "'the Youth Army' will have a full-scale military-patriotic and military-sports program" and that its members would practice shooting skills with pneumatic weapons."
---
Related:
Tags: International, Russia, Russian "Youth Army", Russian Defense Ministry, Russian militarism, Russian youth