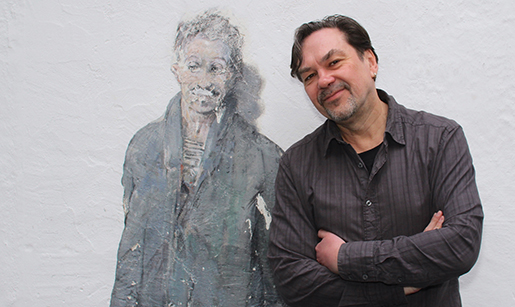 The number of Ukrainians in Poland is simply staggering. I'm currently in Wroclaw, where the presence of Ukrainians is particularly noticeable. But, I'm sure it's the same in Warsaw, Krakow, Lublin or Rzeszów. Perhaps less so in Gdansk, Poznan or Szczecin as there are fewer Ukrainians there. But, even in those cities you can see and hear them everywhere…
This is clearly an indicator and an alert – especially of the fact that hundreds of thousands of Ukrainians don't believe in the possibility of changing their homeland and prefer to move to a country where they believe nothing more needs to be changed, they just need to adapt to the new circumstances and surroundings and try to stay as long as possible… ideally, forever.
Didn't I recently write that "hundreds of thousands no longer believe…? In fact, millions of Ukrainians don't believe in anything anymore. Hundreds of thousands of them have become totally disillusioned and have left for Poland. So now, suddenly, there are so many of them that you can see and hear them everywhere. If anyone tries to convince me that these people are all "zapadentsi (people from western Ukraine-Ed.) who are ready to wash Polish toilets", I'll have to disappoint them – Russian-speaking Ukrainians are just as numerous as Ukrainian-speakers. So, I wasn't at all surprised to meet two ladies from Kryvy Rih in the compartment of my train. And, when I asked them how long they were planning to stay in Poland, they just shrugged their shoulders: "Та хто его знает…" (Who knows… in Russian-Ed.)
My Polish friend's wife is a teacher of literature. "You won't believe it, but in every classroom… literally in every classroom, there are several Ukrainian children!"
Wow, it seems to me we're not talking about some seasonal workers. These are people who've left home with their families and sent their children to Polish schools; in other words, they've chosen a future in Poland, a new homeland for their family. It's time for all of us to critically review Symonenko's quote – "You can choose everything in life, my son, but you cannot choose your homeland." Today's Ukrainian mother will tell her son something quite different. Yes, son, you can actually choose your homeland now because all other choices, whether they be local, parliamentary or presidential, never get anywhere anyway!
Will anyone condemn these mothers for coming out with such thoughts today?
My Polish friend's wife, the school teacher of literature, is greatly pleased to see so many young Ukrainian kids in her classrooms: "My lessons have become more meaningful! Your children are generally much more diligent and actually want to learn. The fact that they're from foreign families also helps. We sometimes study linguistic problems and it's very interesting to hear how they'd say it in Ukrainian or Russian. My lessons have become exciting seminars on comparative linguistics!"
Diligent and gifted students… Children of successful and well-educated parents. The "golden capital" of a country called Ukraine, people who've left… and most likely forever. Rich human capital! Much more "golden" than all that money stashed away in offshores. And, much more precious. That's all I can think about while I listen to my Polish friend's wife. Of course, I'm proud to hear about such positive and talented people… but, these are our people who don't see a place for themselves back at home.
Then Hryts, my Ukrainian taxi driver picks me up. We stop at a traffic light and Hryts points to huge letters on one of the higher floors of an impressive office centre: "See that company? It's from Lviv, a Lviv IT-company, one of the biggest and best in Europe. It's in Wroclaw now and not in Lviv." 
Why did they leave, I ask myself. What drove them from their home and country? What political games, what threatening underworld? Perhaps Andriy Sadovy, the Mayor of Lviv and leader of the Samopomich political party, made a mistake – to put it mildly – when he repeatedly affirmed that "Lviv is a major IT centre"? Wouldn't it be more accurate to say that "Lviv is a city abandoned by IT"?
Ah, wouldn't it be nice if someone could hand us a country on a platter? We're so able to meet "their" requirements and standards when we're on "their" territory. We're able to be exemplary Poles, Canadians and even Germans. But, we're no one in our own country!
Well, maybe we should hope that our future successful nation is growing beyond the borders of our country. Are such historical perversions possible? Why not? An extraterritorial entity consisting of millions of strong "I am's"? Well-established and respected citizens, educated, affluent and, most importantly, free?
In my opinion, this is a promising topic to ponder in relation to our future national project.