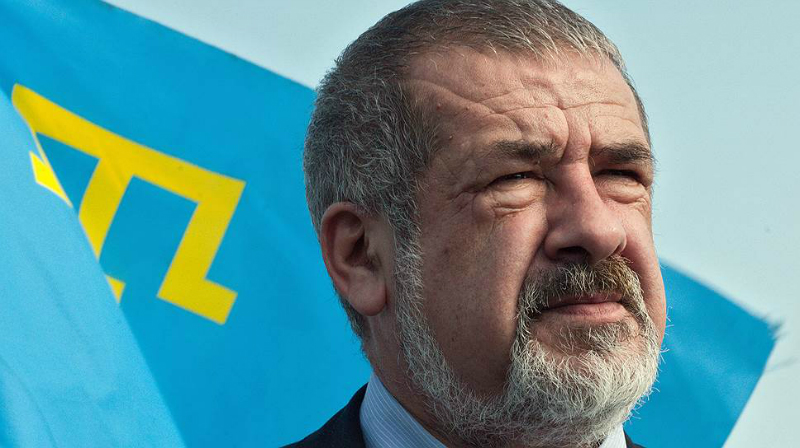 At a press conference in Kyiv, Refat Chubarov spoke on behalf of the Mejlis of the Crimean Tatar people, reminding the Ukrainian government that the contract on power supplies to occupied Crimea from mainland Ukraine is valid until December 31, 2015. The Mejlis calls on Ukrainian authorities to clarify the situation on contract renewal.
"If we wake up on January 1 and find out that power is being supplied to Crimea, and no one has shown us a document signed in accordance with Ukrainian legislation, it will mean that we've been betrayed. I hope that we'll get some answers tomorrow or the day after… or will the "surrender" of Crimea continue in silence? Seeing how confidently and frequently Demchyshyn (Minister of Energy and Coal Industry of Ukraine) is giving interviews, I believe they're again ready to commit a new crime."
The Ministry of Energy and Coal Industry has explained that, despite promises, power supply was to be extended to occupied Crimea in 2016, but added that the National Defense and Security Council of Ukraine will resolve this issue. Ukrayinski Novosti (Ukrainian News) has reported that 5.72 billion kilowatt-hours will allegedly be delivered to Crimea.
Crimean residents have been warned of possible disruptions in power supply from tomorrow on. Such a report was announced in the town of Zaozernoe and subsequently posted on Twitter by a local resident:
"The international agreement between Ukraine and Russia on power supply to the Republic of Crimea will terminate on 30.12.2015. Disruptions in power supply are to be expected over the next few days."